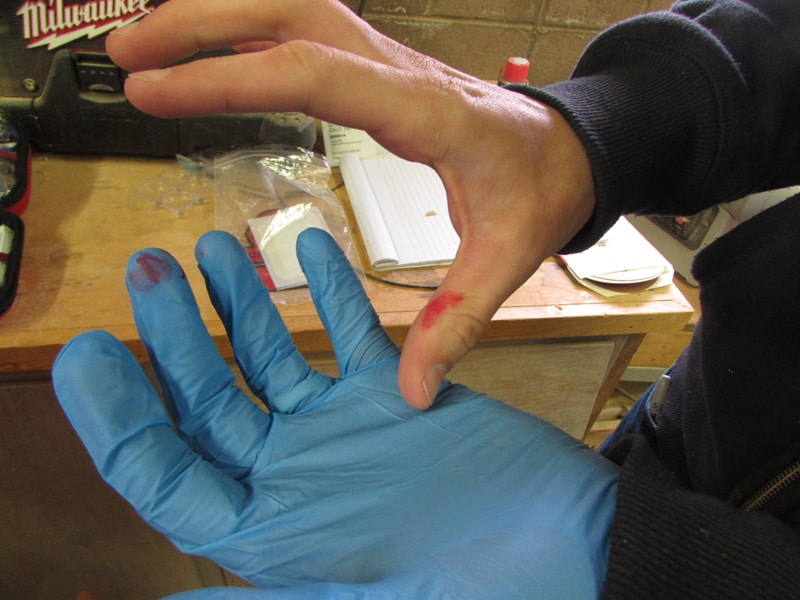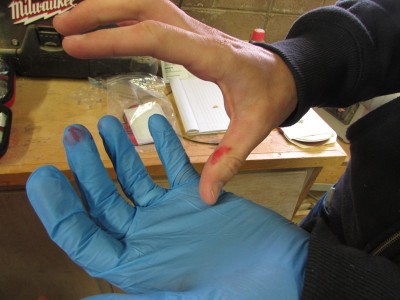 You may not be aware of the commonality of bloodborne pathogens, and the potential exposure of them that can occur in any workplace. However, no matter where you work, there is always something that can happen that results in the exposure of blood. The following story happened at a prison, where regulations for safe practices were not followed. However, just because it happened in a place with which you may have no relevance, this does not mean that it can't also happen where you work.
"A January 2014 OSHA investigation revealed that correctional officers and other staff at McDowell medium-security federal prison in Welch, W. Va., allegedly were exposed to bloodborne pathogens and other workplace safety and health hazards.
OSHA issued notices to the Federal Correctional Institution at McDowell, a part of the U.S. Department of Justice Federal Bureau of Prisons. As required by the Occupational Safety and Health Act of 1970, federal agencies must comply with the same health and safety standards as private sector employers. The federal agency equivalent of a private sector citation is the notice of an unhealthful or unsafe working condition, which informs agency officials of violations. OSHA cannot propose monetary penalties against another federal agency for failure to comply with its standards.
"Federal prison employees are often exposed to blood or other potentially infectious materials. It is imperative that employers take every reasonable precaution to protect these workers against these types of safety and health hazards," said Prentice Cline, director of OSHA's Charleston Area Office.
The OSHA inspection identified 10 serious violations, including the prison's failure to:
Train employees on the bloodborne pathogens policy and limitations of personal protective equipment.
Ensure the person conducting training was knowledgeable about the subject.
Use puncture-resistant containers to transport contaminated shanks and other sharps.
Provide health care professionals, who evaluate an employee following an exposure, a copy of the bloodborne pathogens regulation, the exposed employee's duties, documentation of the route of exposure or its circumstances and medical records relevant to treatment of the employee.
Select and require puncture-resistant gloves while conducting pat-down operations.
A serious violation occurs when there is substantial probability that death or serious physical harm could result from a hazard about which the employer knew or should have known.
This was the first OSHA inspection of the McDowell facility, which houses 1,708 male prisoners. The employer has 15 business days from receipt of the notices to comply or request an informal conference with OSHA's area director. The investigation was conducted by OSHA's Charleston office."
Bloodborne pathogens can be transferred, no matter where you might work. There may always be an accident or situation that can expose you to blood. For this reason, you should be sure to be trained in how to handle those situations, as well as be trained in any other aspect of work that you may be required to perform.
To find training on our website, including training for blood borne pathogens, follow the links below:
Online (eLearning) Training Courses