The Hard Hat Training Series has been creating trainings for many years. In attempts to keep up with OSHA and ANSI standards, trainings are updated and renewed to ensure we are providing the best training possible.
Aerial Lift or Mobile Operating Work Platform (MEWP) standards underwent quite a few changes to standard in 2020 and continue to be changed and refined today. In this updated training, you will find additional information to help you and your company be compliant with the standards and keep you as safe as possible. Let's go over a few highlights from the new training:
Daily, Periodic, and Annual Inspections
Every day, pre-shift are inspections are performed. Operators and others can look at the machine to ensure it has a full tank of fuel and is in operating condition. They check each component to ensure that there are no hazards that could cause machine failure. Periodic inspections are also outlined in the training and need to take place every three months of 150 hours, whichever comes first. Annual inspections happen every year no later than 13 months from the previous inspection. To learn a little more about shift inspections and what they consist of, check out this blog post.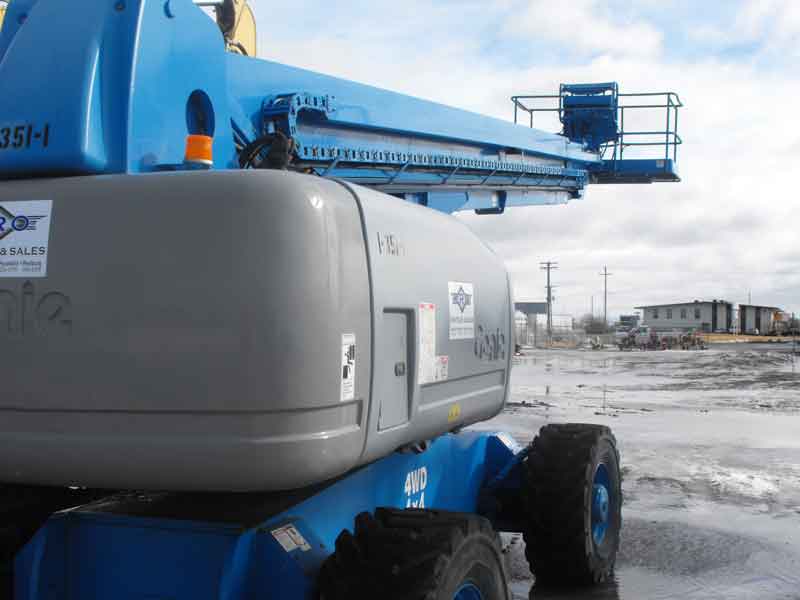 Common MEWP Hazards
As you think of a machine extending high in the air from a small, fixed base, a lot of potential hazards come to mind. In this training we outline each of those, as well as giving the trainee an idea of how to prevent them and protect themselves and other employees from the dangers that could come from unsafe use. Some of the most common MEWP hazards are tipovers, falls, machine failure, struck by or caught between the lift and another object, and powerlines. Other quick tips and hazards are found on this OSHA Fact Sheet.
Safe Operations
Operating a MEWP safely is important to the wellbeing of workers and companies. In this training we will talk about how safe operations starts with each employee. Employees need to make sure they are in the right mindset to complete the job, as well as have the proper training to do so. As an operator, employees should always know their machine and their worksite. Inspecting the worksite for slopes, soft soil, and overhead barriers will be helpful before operations begin.
Additional Information
New standards outline the importance of having a supervisor who is also trained and able to always observe operations. In addition to their being updates in the employee training, we have updated the supervisor training to ensure both operators and supervisors can complete their duties successfully! This training will also outline classification changes, and rescue plans.
Here, you can find the previous Aerial Lift or MEWP Training but coming in March will be the updated and renewed version. Be sure to check it out early in April!