Accident Profile
Looking at a real-life scenario gone wrong offers perspective on the severity of missing details. In this particular crane rigging accident profile, everything was entirely preventable. If the proper training, appropriate pre-shift checks, and other maintenance were performed regularly, this accident would not have happened. Following the standards confirms safety.
What Happened
Employee #1 had enjoyed a successful day. As a concrete truck driver, he had participated on a construction site all day, delivering concrete as needed to ground workers. He had managed to keep the customer and his employer content with his work and was looking forward to clocking out for the day.
Before leaving, Employee #1 needed to rinse out his truck in line with company policy. However, he didn't notice the tower crane still working nearby on the construction site. The crane's cable broke, sending both the block and tackle on top of Employee #1,  killing him.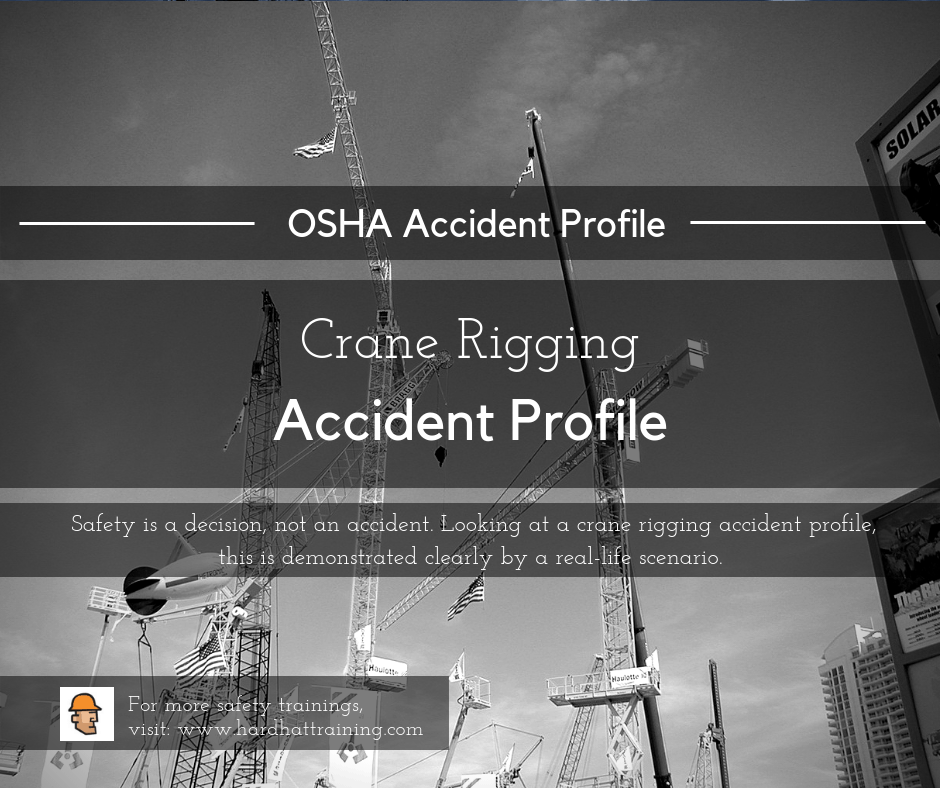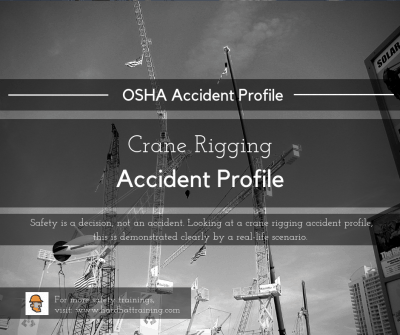 How to Prevent Crane Rigging Accidents
It's easy to ask why something happened, but perhaps what is more important is how. Employee #2, the crane operator, failed to perform the pre-shift check of his crane and rigging. The crane's cable's weaknesses would have been noticed if the pre-shift check had been performed properly. Crane rigging and being aware of it is not to be taken lightly. Rushing these checks or skipping them entirely only increase the potential for fatalities and death.
Who is to Blame?
It's easy to point fingers after an accident. In this particular accident profile, both Employee #1 and Employee #2 had the power to prevent the accident. If Employee #1 had been aware of the crane at work, he would have stayed away from the danger zone. If Employee #2 had performed his pre-checks correctly, the crane rigging would not have failed. In the end, it doesn't really matter who causes the accident, but what's truly important is preventing them.
Conclusion
Crane rigging is a highly effective and powerful construction tool. One person can control the lift of thousands of pounds, thousands of feet in the air. When this tool is broken, misused, or underrated, this is the fault of people, not the tool itself. This complacency hurts people or worse. Safety is a decision, not an accident.
To see more about proper crane rigging, check out our Rigger-Signalman Training at our website. Good luck and be safe!