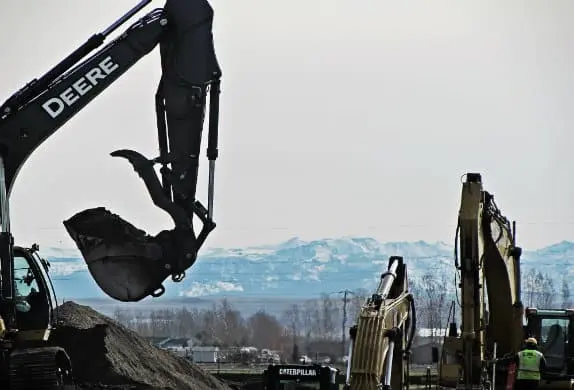 Working with heavy machinery can be very dangerous. There are certain rules and standards that need to be followed, and these standards can change with every machine and every operation. Excavators are no different, and are very dangerous pieces of equipment if not operated correctly. Ignoring any rule or standard when operating this machine could result in a very serious excavator accident. Recently, there has been at least one known excavator accident in just one aspect of construction.
What is this accident, and how did it occur?
It is pretty obvious that excavators are heavy. Just one look at an excavator would tell you as much. Because of the heftiness of an excavator, tipping over, crashing, and crushing are all common words associated with an excavator accident.
Recently, in Halifax, an excavator working at the site of a building demolition fell through a floor to the level below. You can see this shocking event in the video below.

In this excavator accident, the excavator was working on the second floor of the building when it crashed through. A witness of the accident believes that the excavator must have fallen about 15 to 20 feet. The witness, Ross Stillwell, also said, "I was worried about the man in the machine and whether he was going to get out alive." Fortunately, it appears that the man inside the excavator was not injured.
One of the concerns with this accident is whether or not the contractor had a license. The contractor did voluntarily stop work at the site after the excavator accident occurred. However, it is questioned whether the contractor thought the process through, and why an excavator operator would be on the second floor of a building that was being demolished.
These events are more common than you might think, and an excavator accident like this one is not rare. For this reason, and the reason of preventing any accident on any machine, it is important for you and those you are working with to be properly trained.
Available excavator training through our website includes:
Complete excavator Training Kit
Online (e-learning) excavator training
Training can save lives.