Here at Hard Hat Training, we are dedicated to training employees in innovative ways. We have been working to revamp our current training programs, giving them a fresh look and reviewing new and existing regulations. This ensures you are getting the most up-to-date information available. One course that will receive such an update is our fall protection safety training program. This course outlines the importance of fall protection from planning jobs to wearing harnesses. With falls still accounting for a large number of workplace fatalities, this could not be better timed.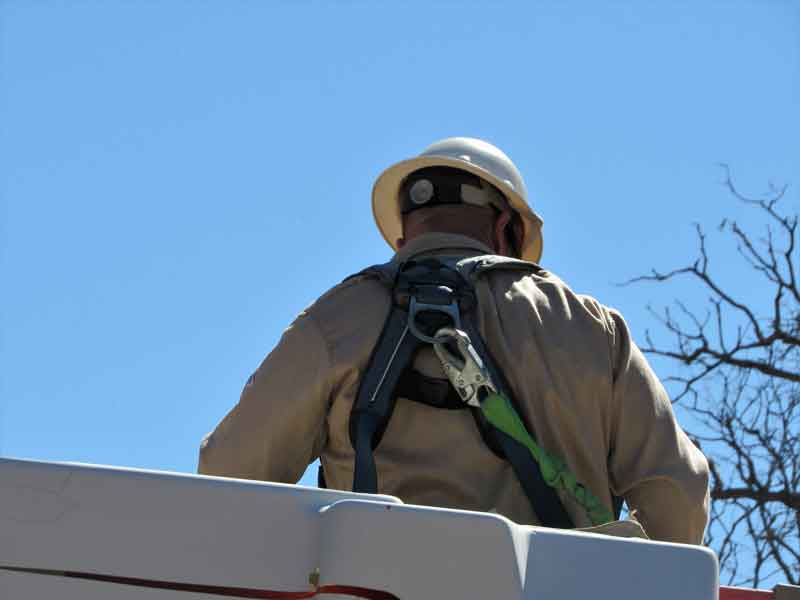 To put the danger of falls in perspective, let's look at a few numbers provided by the Bureau of Labor Statistics. According to their findings, falls and slips accounted for nearly 40% of all fatal accidents in the construction industry in a single year. That's right. Almost half of all construction fatalities were directly related to slips, trips, and falls. When you consider that there were more than a thousand deaths in that same year, this means that hundreds of workers were killed because of this type of accident.
Employee training is never something that should be skipped or ignored. A company's first priority should be the safety of its workers. That said, working at heights is sometimes a necessary duty. Because of this, adequate fall protection is needed. Whether by harness or handrail, employees must be kept safe from fatal falls. In addition to safety measures, employees must be trained on how to properly use them. We want to provide a training program that gives your team the tools they need to keep themselves safe while working at heights. For more information, check out our fall protection program here. Additional trainings can also be found at our main site.
Good luck and stay safe!