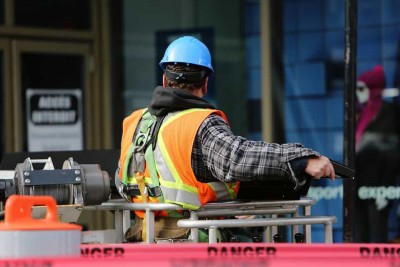 When you think about fall protection, do you think about working high up on a crane? At the top of a building? Maybe on scaffolding? While all of those scenarios do require fall protection, there are other situations that require it that you may not even think of. Working on building a bridge, for example, would be one of those situations. A man was working on bridge construction when he fell to his death. While the accident is tragic, fall protection could have saved his life. The accident was reported like this:
"A man working on bridge construction west of Asheboro died after falling some 30 feet.
The man, identified by Wright Brothers Construction as a contractor, was Anthony Ramos of Burnsville. He fell Monday at approximately 11:30 a.m. while working on a bridge under construction for the new U.S. 64 Bypass project.
The bridge is west of Asheboro at U.S. 64 near Emerald Rock Road, according to Peggy Beach, communications officer for the N.C. Department of Transportation.
Beach said information from Wright Brothers indicated that Ramos was disassembling a screed, a part used with concrete. She said a part of the screed fell off its rail and that's when Ramos fell.
Emergency responders reported initially that Ramos had suffered head trauma but was conscious and semi-alert. He was transported by ambulance to Moses Cone Memorial Hospital in Greensboro, where he was pronounced dead."
OSHA requires fall protection when working at heights of 6 feet above a lower level. If required at six feet, it's safe to assume that it is also required at 30 feet. It is possible that this man was wearing the proper protection, but if he was, it clearly was not working. That means it was either being used incorrectly, or it was not inspected before use. It is very important to not only use proper protection, but be trained on how to use it and be sure you're using it correctly. That way, tragic accidents can be avoided.
If you need training, you can find it at the links below:
Online (eLearning) Training Courses