HazCom Training (Hazard Communications Training) / GHS Training
Looking for HazCom training? We offer several different options including customizable classroom kits, an online course for individual operators and onsite training. Jump to our purchase options section to explore our OSHA compliant training programs for Hazard Communications Training (HazCom Training) / GHS Training.
---
Ultimately, what do I get when I purchase Hard Hat Training's HazCom training?
Our Hazard Communication training course is standards compliant, and our online version fulfills classroom training requirement. Each class contains sections on safety data sheets, labels, operations, case studies, and more.
This presentation includes intermittent practice quiz questions to prepare for the final written exam included with the course. In addition to the written exam, this course also includes a checklist for employers to use when administering a practical exam.
---
Though you will still need to familiarize yourself with all other applicable federal, state, provincial, territorial, and local standards,
This training encompasses the following standards for Hazard Communication:
U.S.
29 CFR 1910.1200, Toxic and Hazardous Substances, HazCom for General Industry, Agriculture

29 CFR 1926.59, HazCom for Construction

29 CFR 1915.1200, HazCom for Shipyards

29 CFR 1917.1(a)(2)(vi), for Marine Terminals

29 CFR 1918.1(b)(4), for Longshoring

29 CFR 1926.20-21, on General Training, Education
Canada
WHIMIS 2.0 (2015)

C. – Workplace Hazardous Materials Information System (WHMIS)

Ontario – WHMIS Regulation

Alberta – Alberta OHS Regulation

Manitoba –The Workplace Safety and Health Regulation

Nova Scotia – Safe Needles in Healthcare Workplaces Act

Saskatchewan – The Occupational Health and Safety (Workplace Hazardous Materials Information System) Regulations

Canada- Hazardous Materials Information Review Regulations
---
Why is chainsaw training necessary?
In line with regulation requirements, anyone who operates with hazardous substances must receive training prior to operating the with these materials on their own.
When it comes to refresher training, the standards in some instances (like forklifts) are very specific: operators must be re-evaluated every three years to see if they are still competent to operate the equipment. Best practices say to apply this same rule to all types of equipment. A so-called "free-pass" cannot be awarded based on experience, age, or time on the job. The extent of the evaluation is to be determined by the employer but should include a written and practical examination that proves continued competency.
Did You Know?
There are over 650,000 hazardous chemical products coming from over 3 million different jobs. (source: OSHA)
---
HazCom Safety in the News
---
HazCom Videos
---
HazCom Posts on our Blog
---
What are my options for HazCom training?
We offer three different training options: kits, online and onsite. Learn more about each below. EN = English Language | SP = Spanish Language
Training Kits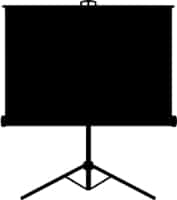 The kit is for those who want to do it themselves. It's a reusable training presentation that enables training of groups all at one time in one location. If you need to train a trainer to use the training kit we offer a train the trainer online course + kit.

Online Training

Online is for those who prefer self-paced training from any location or for employers who need to assign and monitor employee training progress and exam scores. Online training is also eligible for bulk pricing discounts for groups of 16+ trainees.

Onsite Training


Onsite training is for companies looking for hands-on training on your own equipment. We come to you (from Rexburg, Idaho) so travel expenses are included, because of this onsite training is best for groups of 5-10+ trainees.

Browse our other available trainings: