Following a series of three failed site inspections by OSHA between 2019 and 2020, the Wagner Construction company has agreed to pay a $380,000 penalty and reevaluate its safety protocols. OSHA found that the Minnesota based company had been neglecting to train employees on trench safety. This exposed them to serious excavation and trenching hazards.
OSHA's Standards
Any excavation job, including trenching, can be extremely dangerous without the right precautions. Hazards range from simple trips and falls to being buried alive during a cave-in. They can even include electrocution by underground power lines. OSHA enforces a long list of standards to protect employees against accidents like these. 1926.651, for example, outlines specific requirements for employers and employees to follow before and during excavation projects. It provides for daily site inspections, designated safe routes of travel, and breathing protection in confined spaces. It also requires certain digging and shoring methods be used to protect employees against cave-ins and falling debris.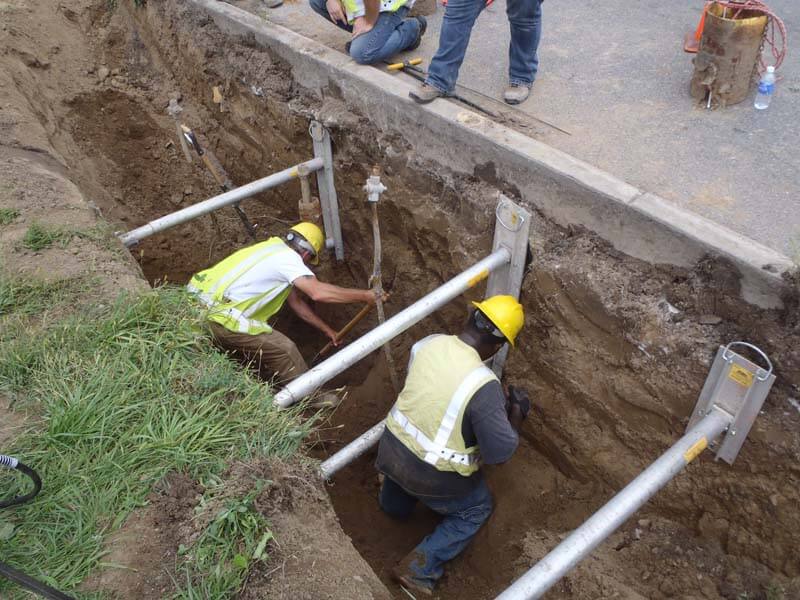 Course Correction
In addition to paying the requisite fine, Wagner Construction Inc. agreed to provide excavation and trenching safety training to all its employees before beginning any other projects this year. They also committed to hire a third-party safety consultant and create a corporate safety committee to evaluate their work practices at regular meetings.
Employers can avoid costly cases like this one by providing adequate safety training to their employees before sending them into the worksite. Safety Provisions aims to help fulfill this requirement by offering trainings on trenching safety and a growing number of other occupational practices.
To learn more about trenching safety, consider checking out OSHA's Trench Safety Stand Down Week. The event begins on June 14 and runs through the 18th. OSHA hopes it will raise awareness of the specific hazards associated with excavation and trenching. It also aims to highlight protective systems and digging techniques that help keep construction workers out of danger.