Wheel loaders (also known as front-end loaders) can do a lot of work, moving tons of rock, dirt or supplies in all types of applications from general construction use to forestry to mining. These rugged machines have their own OSHA safety regulations, and below are some images our trainers got while on site building our new wheel loader safety training kit and wheel loader online training class.
Lets do a Spot the Hazard! #hazardspotting #spotthehazard #safetytraining
Can you spot the potential hazards and safety issues in this photo? Scroll down to see our own analysis.
Spot the Safety Hazards: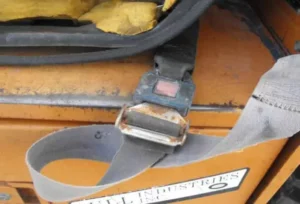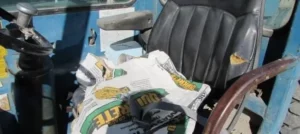 ---
Loader Hazard Analysis:
This will, perhaps, be the shortest analysis we will ever give: don't do this! Whether you are operating a front-end loader, a backhoe loader, a skid steer, an excavator or some other kind of earth-moving equipment, the safety regulations are very clear on this matter. In no case should anyone ever be allowed to ride in or on the bucket.
The same goes for forklifts. Don't ride on the forks; don't ride on pallets.
And cranes. Don't ride on the hook, drywall forks, or the load.
And while we're at it, no one should be in the cab or hanging on to the rails unless the equipment you are operating was specifically manufactured for this purpose.
What OSHA Says:
Front-end loaders are covered by OSHA standard 1926.602. In fact, 1926.602(c)(1)(vii) specifically states:
Unauthorized personnel shall not be permitted to ride on powered industrial trucks. A safe place to ride shall be provided where riding of trucks is authorized.
Good luck, and stay safe!
For front-end loader safety training, visit us at Hard Hat Training.