We often overlook the dangers that are associated with things we use in our everyday lives. Gas, coal and metals, construction all have inherited dangers. One overlooked job is that of road workers, who we not only take for granted but also put in even more danger on a regular basis. There are many different hazards that are associated with road work. Heavy construction equipment heat-related stress, toxic fumes from the asphalt, and speeding traffic are just parts of what makes the job inherently dangerous.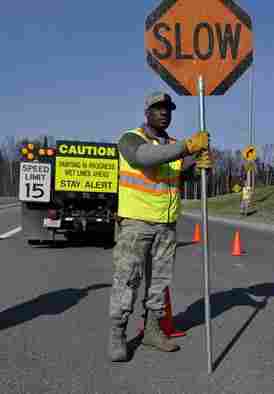 According to the U.S. Department of Transportation, there were 119 roadway construction workers died from workplace accidents. The most common cause of death for workers is runovers, which accounts for 48 percent of fatalities. That majority of these deaths were from heavy equipment on the roads, such dumb trucks, and roller compactors. Still, a good portion of the deaths occurred from cars, vans, and tractor-trailers. Collisions between roadway equipment/vehicles were the second most common cause of fatalities for workers. Caught in between and struck by object was another common cause of death, but that rate seems to be declining over the years.
It's important that roadway workers are trained to work safely around heavy equipment, as this the largest single factor in workplace accidents. Likewise, equipment operators need to have extensive training on how to operate their machine in a way that will prevent accidents from happening. Whether or not workers are operating the machines they need to continually be aware of their surroundings. IT is also important that workers keep cool as possible and hydrate, especially as they are in the summer months.
Roadway workers have an inherent danger that is drastically out of their control: passing traffic. It is not uncommon to hear of roadway workers who are hit and often killed, by a driver who was not paying attention, speeding, or lose control. This number has been reduced with the use of barriers to protect these workers, as well as stricter laws protecting them, but many workers are still killed every year due to passing traffic. It is vital for these workers safety and the safety of the drivers that they slow down to the posted speed when they are passing through roadwork. As we approach the summer season we urge all drivers to be more cautious and considerate as they travel through work zones.
For safety training visit us at HardHatTraining.com