Description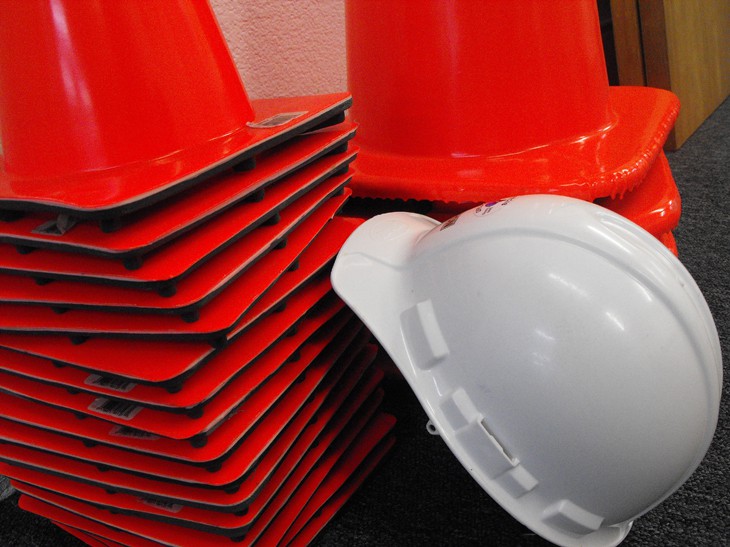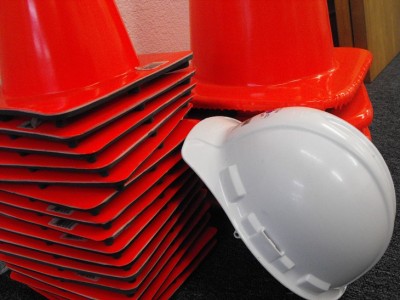 Rarely a week goes by in which someone does not come to our site wondering if they have to wear a hard hat and when, or if they have to wear fall protection and when, or if they have to wear a respirator and when, etc, etc. My simple response: yes, yes, yes, always, always, always.
From a design standpoint, these PPE posters are fun to create. The contrast and simplicity of the design add to the simplicity and importance of the message. On the other hand, these posters are hard to design because of what they represent: horrific accidents, injuries and fatalities that could have been prevented had the workers inspected and worn the proper PPE as required. As harsh as the situation designed is, we hope the message gets through. PPE, especially hard hats, are vital to safe operations.
According to OSHA: Protective equipment, including personal protective equipment for eyes, face, head, and extremities, protective clothing, respiratory devices, and protective shields and barriers, shall be provided, used, and maintained in a sanitary and reliable condition wherever it is necessary by reason of hazards of processes or environment, chemical hazards, radiological hazards, or mechanical irritants encountered in a manner capable of causing injury or impairment in the function of any part of the body through absorption, inhalation or physical contact.