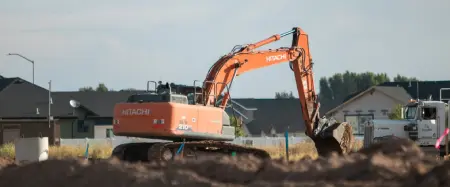 A work accident in Iowa is a reminder of the hazards posed by falling objects.
What happened?
OSHA continues to investigate the death of Faron Fritz. The 30-year-old worker from Anamosa tragically passed away when a large pipe fell from a clamp and crushed his chest. Fritz worked for Ricklefs Excavating. He was on-site in Cedar Rapids when the accident occurred.
According to sources, Fritz helped operate an excavator equipped with a clamp. Fritz and his crew were in charge of wrapping 18-foot pipes in plastic. They would then use the excavator to maneuver the pipes around the job site. While the excavator moved around the site, a pipe slipped out of the clamp and fell on Fritz.
The fall caused severe damage to his chest. Medical officials rushed Fritz to St. Luke's Hospital. Unfortunately, Fritz died of his injuries. This accident would open the doors for an investigation regarding the safety of workers around hazards such as falling objects.
Hazards of Falling Objects
OSHA is still looking into the death of Faron Fritz. The exact cause of the falling pipe remains a mystery. Fritz's proximity to the excavator and its load also remains unknown. OSHA has not cited or fined Ricklefs Excavating in the month following Fritz's death.
Additionally, OSHA standard 1926.651(e) requires employees to remain a safe distance away from loads lifted by equipment. This standard is designed to prevent employees from injuries due to falling loads. The hazards posed by falling objects can be very severe. Whether or not Fritz's distance from the pipe violated this standard is still under investigation.
This unfolding story shows the hazards of falling objects in the workplace. Even familiar equipment can pose a very real threat to the operator. It is important to learn about appropriate procedures to keep the worksite safe.
To learn more about equipment safety, check out this excavator training package for more information on excavator safety. Good luck and stay safe.