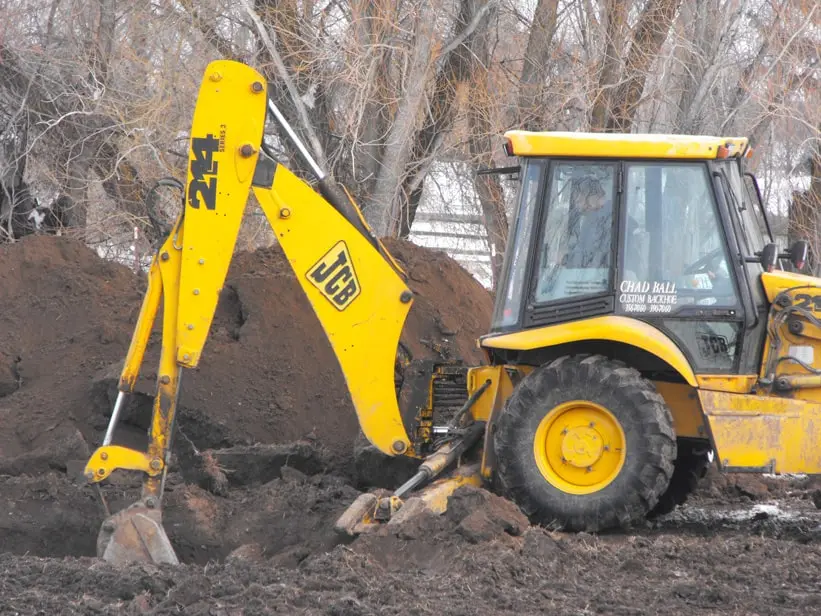 Many construction and job sites will require the use of a backhoe. Read the article below to better prepare yourself by knowing the hazards associated with these machines, as well as becoming more knowledgeable in how to better operate them.
"When construction accidents occur, they often involve serious injuries and even fatalities. A recent accident occurred in San Antonio that resulted in the death of an individual. A backhoe operator appears to have been unaware that there was someone standing at the bottom of a 15-foot hole, when he dropped material into the hole and instantly killed the individual. Members of the victim's family reported that the victim was at the bottom of the hole with her brother, who worked on the site. The accident occurred after the victim's brother climbed out of the hole to move to another pipe. The Occupational Safety and Health Administration reports that the construction company working at the accident site had already been cited twice for violations including a safety violation and a sewer line violation.
Statistics Regarding Backhoe Accidents
A National Institute for Occupational Safety and Health review of the Bureau of Labor Statistics Census of Fatal Occupational Injuries data identified 346 fatalities that occurred due to backhoes between 1992 to 2000. Review of this data suggests common ways in which individuals are injured by backhoes:
● Being struck by the moving machine, swinging booms, or other machine components
● Being struck by quick-disconnect excavator buckets that unexpectedly detach from the excavator stick
● Electrocutions
● Slides into trenches
● Vehicle rollovers during sharp turns, on steep slopes, or on uneven ground
● Being pinned between the backhoe and another object
● Unsecured material falling from the backhoe
● Improper transportation of equipment
● Defective equipment
● Poorly maintained equipment
The Danger of Backhoe Accidents
Backhoes are one of the most common types of construction equipment found at building sites. Backhoe operators are required to follow strict safety procedures. Failure to do so can put both the operator and other individuals working in the area at risk. Backhoes also have specific weight and dimension requirements for use. When backhoes are overloaded, the excess weight can create a significant risk of instability, which can cause serious accidents. Fortunately, even if construction site workers take significant precautions, backhoe accidents may still occur.
Safety Tips Regarding Backhoes
There are several safety precautions that individuals can follow to avoid being injured or even killed in a backhoe accident. These tips include the following pieces of advice:
Avoid Dangers. Backhoes are at risk of becoming entangled in trees or power lines, which means that individuals should carefully survey their surroundings prior to operation.
Create a Safety Zone. Never operate equipment when individuals are in a working zone because the backhoe can move unexpectedly and strike individuals.
Inspect the Machinery. Before operating a backhoe, individuals should inspect all elements of the machinery. Keeping the equipment well maintained can maximize the backhoe's performance.
One Person Operators. In order to maximize safety, operators should not ride with any passengers.
Use a Seat Belt. Backhoe operators should always wear seat belts because the operator is at risk of falling out of the machinery if not properly secured."
If you or someone you know needs training for the use of a backhoe, it can be found at the following links:
Online (eLearning) Training Kits