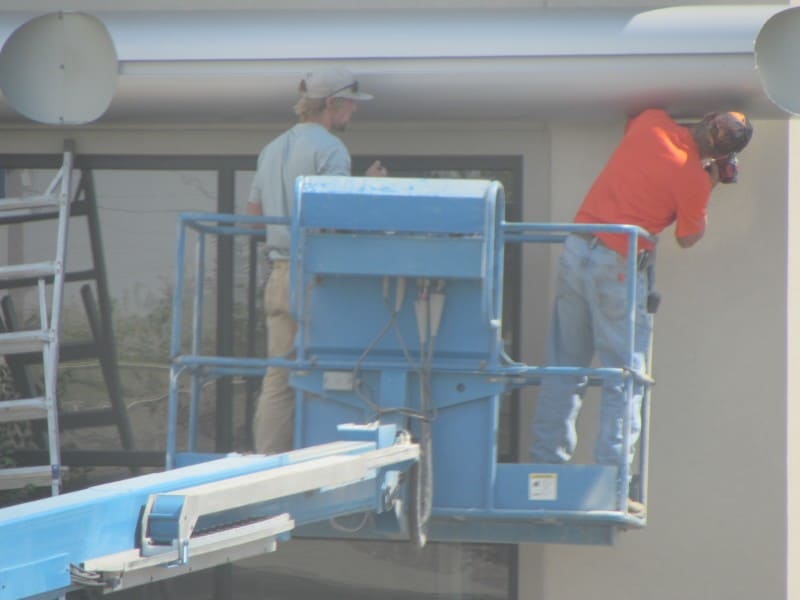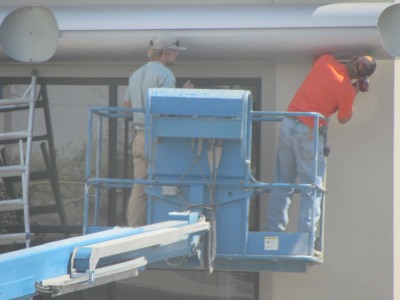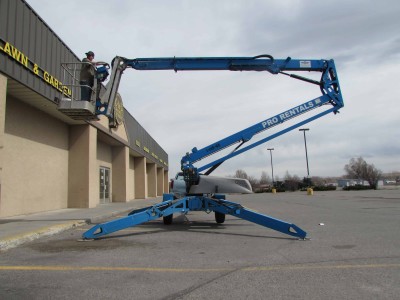 Let's take the time today to do some hazard spotting. Take a quick look at these photos, recently taken of aerial lift operators on the job. Here we have two workers on an aerial boom lift, and one on what is often called a spider lift or a knuckle boom aerial lift. Can you spot the hazards?
What's Missing?
Fall protection. That's the main hazard we want to bring to your attention today.
When you are operating a scissor lift, the guardrails count as the minimum type of fall protection required. We say minimum because that is according to OSHA. But certain manufacturers and employers may require you to wear fall protection when you are in a scissor lift no matter what.
But as far as aerial boom lifts go, like bucket trucks (also called vehicle mounted aerial lifts), the standards require lift operators to wear fall protection and tie into a designate anchor point, no matter what.
So, in these two cases, there are three different employees, two different jobs, but one problem. None of them are wearing fall protection. This is against the OSHA standard 1926.501, a rule which exists to protect workers from falls or accidentally being bumped out of the lift basket.
In addition to wearing fall protection and tying in correctly, you should also make sure you wear the proper fall arrest gear for the job, you know its capacity, and that you and your tools fall under the capacity limit. Lastly, fall arrest gear should be properly inspected and those inspections recorded before use.
For more on Boom Lifts, Aerial Lift Training, and Fall Protection, visit us at www.hardhattraining.com.