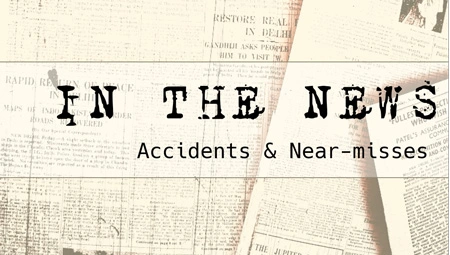 Almost 80 concrete and masonry workers die each year in the United States from workplace accidents (BLS). Today, we will look at some accidents in the news involving concrete and masonry construction.
Concrete is an ideal building material because it is durable. Structures made of concrete last much longer because they can withstand weathering, erosion, and other forces. Concrete retains heat and cold which reduces the need for people to spend as much money on heating and cooling the building. It is also considered safer because of its inability to burn or rot.
That being said, you are exposed to many different hazards in concrete and masonry construction. You may be familiar with OSHA's fatal four: falls, struck-by, electrocution, and caught-in/between. These hazards are all present in concrete and masonry construction. Consider the following:
The top violation cited in the concrete construction industry is respiratory protection.
The leading cause of death among bricklayers and masons is falling to a lower level.
If you missed Tuesday's blog post about our new Concrete & Masonry Construction training, go ahead and check it out now. Once you've caught up (or refreshed your memory), take a look at the articles and videos below.
Struck-by Fatality in Idaho
In June of this year, a construction worker was struck and killed by heavy machinery while he was repaving a highway in Nampa, Idaho.
Concrete Masonry Blocks Cause Collapse
A construction worker was killed and five were injured when the third story of a building pancaked down onto workers at a Bronx construction site. Investigators determined that an overloaded of concrete masonry blocks on the building's third floor caused the collapse.
Video: Pix11 News Report
Contract Worker Killed by Brick Wall Collapse
A contract worker was crushed to death in 2018 when a brick wall collapsed on him.
Video: HGPTV Report
We recount these incidents not to shock you, but to illustrate how easily accidents can occur. It is essential that employees working with and around concrete and masonry are aware of the major hazards associated with this work.
Good luck and stay safe!