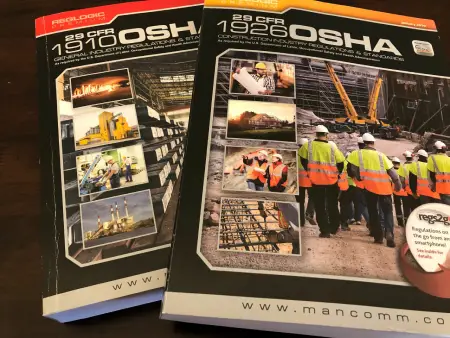 What is OSHA?
OSHA is an acronym for Occupational Safety and Health Administration. It is part of the U.S. Department of Labor and is in effect through all 50 states. OSHA's mission is to "ensure safe and healthful working conditions" for working men and women by setting and enforcing standards and by providing training, outreach, education and assistance. After implementing these standards, a decrease in misuse of equipment, injury, and fatality are seen.
Why do we need OSHA?
Since the creation of OSHA, there has been a drastic improvement in workplace fatalities. When OSHA was founded in the 1970s, there were on average 38 employee deaths each day. Nowadays, the average employee death is 14 employees each day.
Four OSHA requirements Classifications
There are four classifications with specific OSHA requirements and are as follows: general industry, construction, maritime, and agriculture. These standards help protect employees from dangers and hazards in the workplace.
When a company or workplace is inspected by OSHA, they either meet standards and regulations, or are in violation. There are seven different types of violations that OSHA issues penalties for. They are as follows:" serious, other-than-serious, willful, repeated, failure to abate, posting violation, and falsifying information. Depending on the violation, there will be fines/
Recently, six workers were killed by an uncontrolled liquid nitrogen release. Two months later, multiple others workers were injured due to an ammonia leak at the same facility owned by Foundation Food Group Inc. OSHA fined the Foundation Food Group $154,674 in penalties for being in violation of over 20 safety and health violations at their facility.
OSHA's sole purpose is to keep your workplace safe. By being aligned with OSHA's requirements, you will avoid any penalties, which will allow you and other employees to work safely.
These are just some of the OSHA requirements for your workplace. To learn more, check out the Hard Hat Training Series to become certified and be safe in your workplace.
Good luck and stay safe!