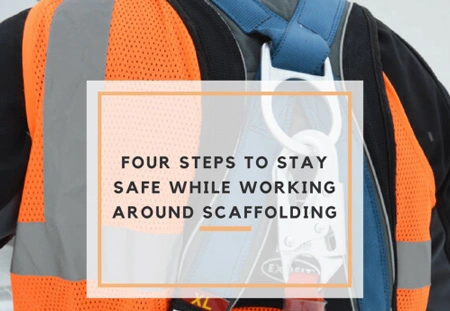 A steel coil is a type of metal sheet wound into rolls like a fruit roll-up. This metal is ideal for pre-engineered walls, roof panels, and architectural building panels. It is also used for automotive, ships, chemical, and electricity power stations. They are also extremely heavy weighing between 1,000- 60,000 pounds. When not secured properly, they can also pose a dangerous tip-over hazard.
Accident Report
OSHA fined a steel company in Ohio for a $129,336 penalty after failing to protect one of its employees. Officials say that while moving six steel coils, Andrew Cooper was struck by the coils after tipping over. During the past two years, the company also had three other non-injury tip-overs occur.
Safety Tips for Preventing a Tip-over Hazard
Here are a few different safety tips to help protect you and your co-workers from a tip-over hazard:
Employees lifting or handling equipment must be competent and certified if required.
When handling steel materials, always wear the appropriate Personal Protective Equipment (PPE) such as hard hats, gloves and steel toed boots.
Ensure that heavy machinery used, such as cranes or forklifts, is load-rated for the job. This also applies to lifting attachments such
as chains and sling hooks.
Use plate or dog clamps only to lift one steel piece at a time.
Make sure that the crane or hoist is directly above the load to prevent swinging as it clears the floor.
Proper storage of steel materials is crucial for safety. If not properly stored or restrained, steel materials can roll, slip , slide and even tip over.
Personnel involved in storing and handling steel should be knowledgeable in weights of steel that they are handling.
You may store round objects, such as steel coil, pipes, and bars on racks as long as they are properly inclined to prevent rolling.
Due to the heavy weight of steel coil, it can easily unroll creating a violent whipping movement. Always properly secure it.
Always stack larger coils on the bottom row to prevent the pushing apart of smaller coils below.
For more safety trainings and tips, visit us at Hard Hat Training