OSHA was established to protect your employees and your company. Accidents in the workplace can cost your company an arm and a leg. As you move into 2022, make sure your company is protected from the most common mistakes. Here are the top 10 OSHA violations that your company can easily avoid with a little bit of training.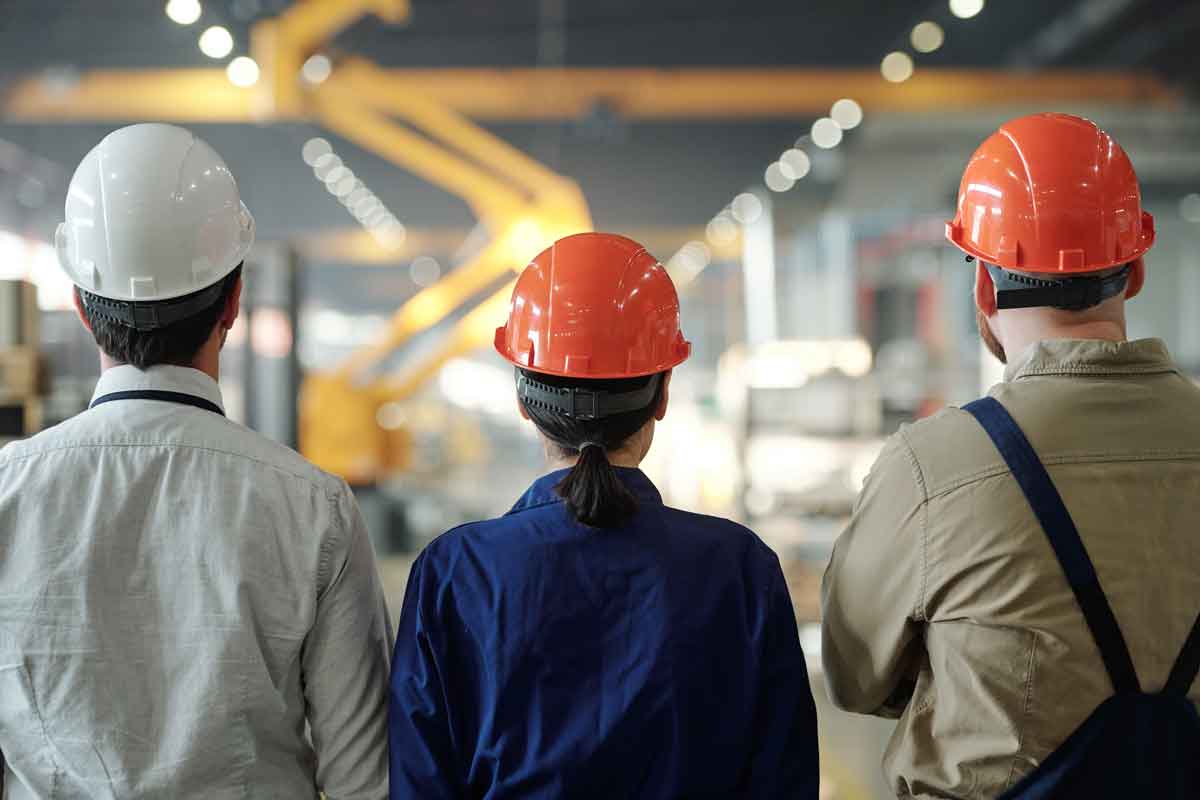 Fall Protection
In 2021 over 5,000 Fall Protection violations were given out. Did you know that the average human femur can fracture with just over 4 pounds of force? How far would you need to fall to generate that much force? Instead of finding out, and costing your company an OSHA headache, make sure to use proper fall protection when on the job.
2. Hazard Communication
Posting is only for social media. Proper signage in the workplace keeps your employees on the job and out of the hospital.
3. Respiratory Protection
When is wearing a mask essential? Although mask requirements may vary state by state, there is one circumstance that will never change. Hazardous chemicals will always require respiratory protection.
4. Scaffolding
There is a difference between scaffolding violations and falling violations? Knowing the difference can keep your company from being charged the double whammy!
5. Ladders
How do I choose the right ladder? I always thought the ladder that was long enough was the right one for the job. Turns out there is a little more to it than just size.
6. Lockout/Tagout Controlling Hazardous Energy
No, OSHA isn't referring to the "Negative Energy" that your toxic new hire brings with them. In this case, controlling hazardous energy refers to electricity. No one wants a misuse of electrical equipment causing another death at the workplace.
7. Fall Protection (Training)
Safety violations don't always occur with the frontline workers. Sometimes it's the supervisors that miss the mark. Make sure your trainers are trained as well.
8. Personal Protective and Lifesaving Equipment – Eye and Face Protection
The American Industrial Revolution started in the late 1800s. That means in almost 200 years we still haven't figured out how to wear safety goggles. Hopefully, we will figure it in the next 200.
9. Powered Industrial Trucks
Commonly known as forklifts, driving these beasts is not like driving a car. When you turn the wheel, the BACK wheels turn! Making sure you know how to handle these can save your company from getting a ticket from your local OSHA office.
10. Machine Guarding
Machines have lots of moving parts. Gears, gadgets, and gizmos can easily take a bite out of one of your seasoned employees. Knowing exactly where guards need to be placed can save you from accidents.