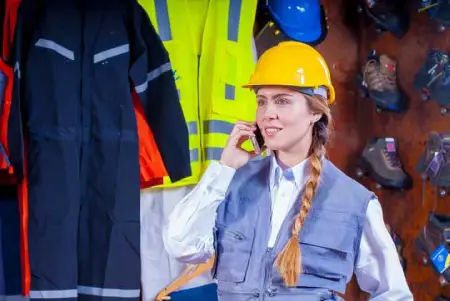 On September 9th the US Department of Labor announced that $3.3 million would be granted to expand job opportunities for women. The purpose of the grant is to help recruit, train, and retain more women in quality pre-apprenticeship and registered apprenticeship programs as well as nontraditional occupations, according to US Secretary of Labor Marty J. Walsh. In the announcement, Walsh stated that "For too long, women have faced barriers to gaining entry into apprenticeships and nontraditional career." He later added that "As we work to build back a better economy, these grants will empower women to get the training and support they need to secure good-paying jobs and pathways into the middle class. They are important and effective tools for creating a more inclusive and equitable workforce." The Department of Labor is placing greater emphasis on the importance of women in the workforce.
The 2021 Women in Apprenticeships and Nontraditional Occupations (WANTO) grant was awarded to 5 recipients. One of the recipients, Per Scholas Inc. in New York, New York, received $350,000. With that money, they have announced that they will launch a Women in Tech Software Engineering Apprenticeship pilot program. Through this program Per Scholas will help encourage women to pursue careers in the tech software engineering field.
According to the US Bureau of Labor Statistics, women make up only 9 percent of laborers in the production of craft, only 31 percent of machine operators, and only 28 percent of all laborers in the United States. This grant will hopefully help fill the gender gap in these areas. As Walsh stated, women have faced barriers to entering and retaining these types of jobs. Increasing diversity in the workforce leads to greater productivity, innovation, and profit margins. With that in mind, the Department of Labor's grant will hopefully foster diversity and all its benefits in apprenticeships and nontraditional occupations.
Check out our Workplace Civility training for more ways that you can improve your workplace!
Good luck and stay safe!