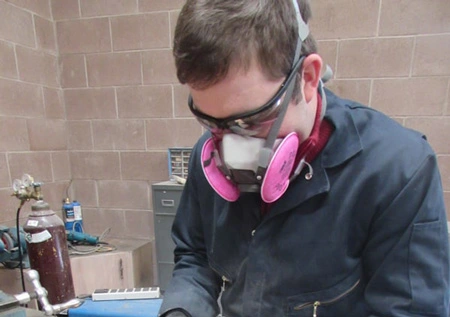 Most people think of physical assault when we hear the term "Workplace Violence." However, anytime someone is abused, threatened, intimidated or assaulted in their place of employment, it is workplace violence.
Obviously, violence in the workplace affects society as a whole. Like all violent crime, workplace violence creates ripples that reach beyond a single victim. That being said, the true cost of harassment and violence for employers is the harmful effects it has on the organization as a whole. Harassment leads to decreased workplace performance and productivity, increased employee turnover, and harms the business' reputation. It damages trust and the sense of security you should feel whenever you're on the job. In that sense, violence in the workplace takes a toll on everyone, and we all have a stake in keeping it from happening.
You only have to turn on the news to be reminded that no one is immune from workplace violence. Active shooter events seem to be in the public view constantly. It is important to know that these active violence events are relatively rare.
Here are some actions to take in such an event, as given by the Department of Homeland Security.
RUN
Have an escape route in mind: Plan ahead. Recent events have proven these attacks can happen anywhere, at any time. Encourage others to leave with you.
Leave your belongings behind: Nothing is as important as your well-being. Leave your laptop, bag/purse, and other belongings. These are easily replaced.
Keep your hands visible: Law Enforcement Officers will be responding and will need to see your hands in order to ensure you are not a threat to them or others on the scene.
HIDE
Find a hiding place out of the attacker's view.
Block entry to your hiding place and lock the doors (if possible)
Silence your cell phone.
Call 911 when it is safe to do so.
FIGHT
Only fight as a last resort, when your life or the lives of others are in imminent danger.
Attempt to incapacitate the attacker
Act with physical aggression. Throw items at the attacker. Be determined.
Preparedness and awareness are the keys to protecting yourself, employees, and customers.
Good luck & stay safe!
For more information on active shooter events and how to react to them, visit DHS.
For safety training, including our upcoming Violent in the Workplace training, visit us at hardhattraining.com