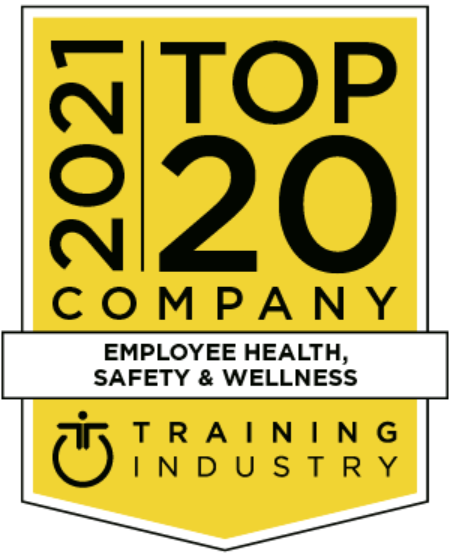 2021 – Top 20 Company Training Industry
Celebrate with us! Hard Hat Training has made it into the top 20 best training companies listed on Training Industry's 2021 Health and Safety/alignment Training Companies list.
Who is Training Industry
Training Industry is a leader in learning. Their focus is on fulfilling the needs of corporate learning professionals. Businesses focused on providing quality learning resources use Training Industry for expertise on best practices and new ideas. Professionals will discover blogs, articles, press releases, research reports, webinars, top training company information, and reference materials through Training Industry.
What is the Top 20?
Training Industry provides a list of the nation's best training industries as a resource for anyone needing training in any field from excavation to fatigue prevention. This year's Top 20 were determined by the following qualities:
Breadth and quality of programs/services and audiences served.
Ability to deliver training in various modalities.
Industry visibility, innovation and impact.
Strength of clients and geographic reach.
Company size and growth potential.
Last year, we made it onto Training Industry's watchlist, and now we are privileged to be considered by Training Industry as one of the best training companies working today! More than 15 years of hard work and quality presentations have gotten us to be recognized by them and the nation. We are here because of your business and we could not be more grateful for you allowing us to get here!
With this recognition, we will hold up our reputation in providing quality trainings for workers in all industries. We look forward to providing companies with the absolute best in safety training. Our goal is now, as it always has been, to be the best in training and safety awareness.
Good luck and stay safe!