HAZWOPER Training Courses
What is HAZWOPER Training?
Who Needs HAZWOPER Training?
HAZWOPER training is intended for anyone working with high concentrations of hazardous substances and chemicals. It is also necessary for emergency responders who will need to respond to hazardous substance spills or uncontrollable chemical releases. Additionally, HAZWOPER training is intended for those who:
Work in confined spaces
Supervise anyone who works with hazardous substances and chemicals
Work in any place with oxygen-deficient atmospheres
Work in areas with concentrations of toxic, corrosive, or asphyxiant substances that can cause death or adverse health effects
What Does HAZWOPER Stand For?
The word HAZWOPER stands for The Hazardous Waste Operations and Emergency Response Standard (HAZWOPER), created by OSHA in 1990. This standard specifically will prepare you to handle and work with hazardous substances in any situation.
These situations can be emergencies that require you to clean up workplace chemical spills or releases.
What Does OSHA Consider a Hazardous Substance or Situation?
Any chemical that can cause short or long-term physical harm or health issues is considered by OSHA to be hazardous. You will be prepared to handle these substances through HAZWOPER training. This includes any substance that is:
Toxic
Flammable
Explosive
Corrosive
Any situation that contains these kinds of substances is considered by OSHA to be a hazardous situation. However, there is a significant difference between what OSHA considers to be a hazardous situation that requires HAZWOPER training and one that doesn't.
An incidental release is a hazardous situation that can be handled by employees because it does not pose a significant hazard to them. The substance in question would only be considered a minor safety or health hazard and could not develop into an emergency in a short amount of time.
An emergency spill refers to a hazardous situation that cannot be handled by employees or the emergency action plan. These situations involve a significant amount of hazardous substances being released that pose a significant hazard to those around them. A smaller spill that can develop into a significant hazard before employees can clean it up would be considered an emergency spill as well.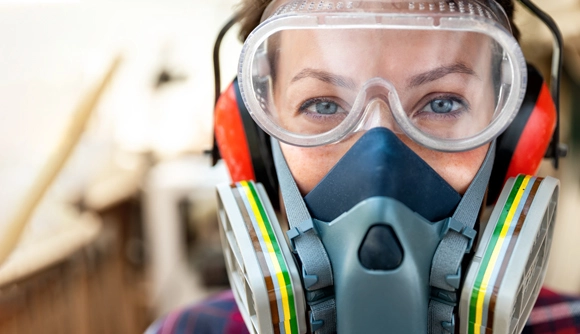 If an emergency spill occurs, employees and emergency responders trained in HAZWOPER will need to handle it. OSHA Requirements and regulations concerning the differences between an incidental release and an emergency spill as well as the differences between hazardous and non-hazardous substances are covered in HAZWOPER training.
Can HAZWOPER Training Be Taken Online?
Although HAZWOPER has been and can be taught through trainer-led programs and courses, it is also possible to receive this training online. At Hard Hat Training, we offer options for HAZWOPER in online training and onsite training.
Online HAZWOPER training is highly accessible and cost-effective in comparison to other methods of receiving training. It is also a great option because you can start and stop at your convenience, and then pick up where you left off. This allows you to take breaks and spread out a potential 24 or 40-hour training spread out a potential 24 or 40-hour training over the course of several days or weeks.
However, OSHA does require some hands-on evaluation as well. Learning important skills like proper use of PPE and use of on-site machinery can't be provided online. The training you receive will determine how much additional hands-on and field experience training is required.
The Difference Between 8, 24, and 40 Hour Training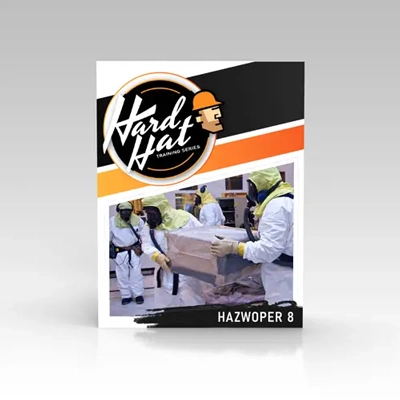 The difference between 8, 24, and 40-hour HAZWOPER training is not merely the number of hours spent being trained for HAZWOPER standards. But it is true that the more hours spent in HAZWOPER training, the more detailed and more in-depth the information is. However, what your role in the workplace is will affect which training course you should take.
One question we get asked often is "What is the difference between HAZWOPER 24 vs 40"? Let's discuss the details of each of these courses. Anyone new to handling hazardous waste or emergency response operations needs to complete a 40-hour HAZWOPER training course. Those who are likely to be exposed to high levels of hazardous substances include:
General site workers
Equipment operators
On-site management and supervisors
Treatment, storage, and disposal (TSD) site workers
Anyone in a less involved role but who still works near hazardous substances or lower-level exposure areas will need to at least receive a 24-hour HAZWOPER training course. This usually includes workers and supervisors that are off-site. All courses, regardless of how long they are, comply with OSHA Requirements and provide an understanding of those standards. They all work to explain the basic principles of safety concerning chemical waste and emergency response. Additionally, each type of HAZWOPER training will require a varying amount of practical, actual field experience. OSHA requires three days of field experience for 40-hour training, one day for 24-hour training, and none for 8-hour training unless the trainer determines some field experience is needed.
What Operations Are Covered in HAZWOPER?
HAZWOPER specifically addresses how to handle hazardous waste at treatment and disposal facilities safely and how to safely clean up accidental releases of hazardous waste. There is always a bit of confusion between HAZWOPER and Hazmat training, for an indepth explanation check out our article What is the Difference Between HAZWOPER and Hazmat Training. Moving on, there are also other important operations involved in HAZWOPER training that increases in depth and detail with each version of the training (8, 24, and 40-hour). The five operations that are covered by the HAZWOPER standard, as outlined by OSHA, are:
Clean-up operations involving hazardous substances and situations that are required by a federal, state, local, or other government body
Corrective actions involving clean-up operations are covered by the Resource Conservation and Recovery Act (RCRA)
Operations at treatment, storage, or disposal sites that deal with hazardous waste that are covered by RCRA
Operations that generate some kind of hazardous waste that are not treatment, storage, or disposal sites
Emergency response operations such as emergency spills or releases of substantial amounts of hazardous substances regardless of where they occur
Hazardous Waste Operations
Hazardous waste operations require specific skills and information. These work activities and information included in HAZWOPER training include but are not limited to:
Detection of hazardous materials
Toxicology information
Proper use of PPE such as respirators and fall protection
Decontamination
Hazardous waste handling
Confined spaces
Drums and containers removal and handling
Contaminated soil removal
Underground storage tanks removal
Emergency Response Training
Important emergency response training involved with HAZWOPER training includes but is not limited to:
Response to leaking storage tanks
Response to overturned trucks carrying hazardous materials
Fire safety
Site safety planning
Hazard communication
Types of hazards
Safety and health management
Medical surveillance
HAZWOPER Training Courses