The Hard Hat Training Series is happy to announce a new and improved Fire Watch Safety Training! We've been in the safety business for over 15 years and dedicate ourselves to your safety in the workplace, wherever that may be. This means we put time into our research to give you the best safety guidelines out there; it also means looking back at courses we already have and finding ways to improve.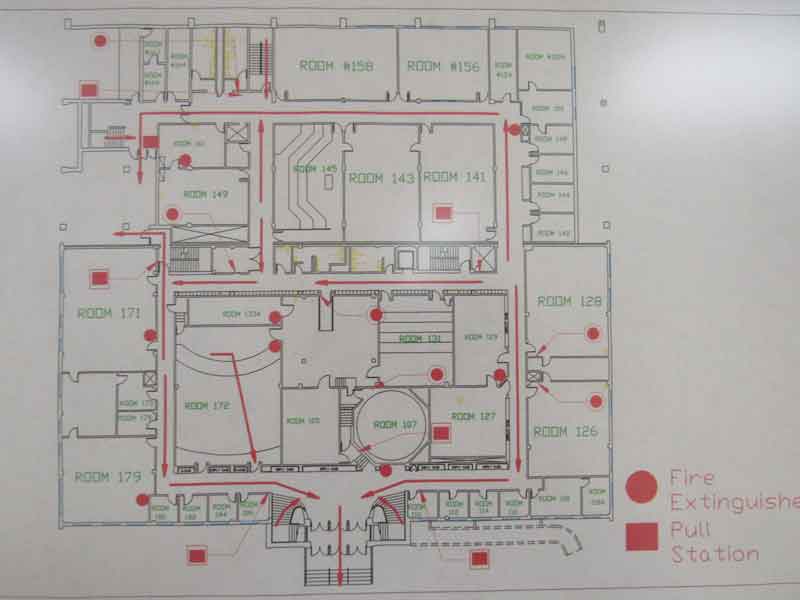 This is exactly what we did for our Fire Watch Safety Training! Fire Watch will still cover the content you know and love:
Importance and need for fire watchers
Pre-shift inspection checklist
Fire watch training in different work conditions
Fire watch duties during, and after, hot work operations
This was a good start, but now our training course will also cover different fire classifications, how to extinguish them, and the importance of Emergency Action Plans.
Fire Classification: Fires start in different ways, which is why a classification exists in the first place. The scale is A, B, C, D, and K; your workplace may be prone to one or more of these classes, so it's best to prepare accordingly.
Extinguishers: The nice thing about extinguishers is that you have a wide variety at your disposal. They may not be one-size-fits-all, but they come close! Our training will cover best extinguishing methods for different fires, as well as extinguishers that work on multiple classes.
Emergency Action Plans: This is perhaps the most important new topic Fire Watch will cover and will be part of the Emergency Response module. Accidents happen, but the effects can be mitigated with clear action plans: escape routes, evacuation wardens and their responsibilities, fire prevention housekeeping, and hazard training.
We hope you're as excited as we are about our updated training! While you wait, you should check out our Fire Safety course or our course on fire extinguishers. We also have an online course for hot work training, but if you're curious about the other courses we offer, look through our homepage!
Good luck and stay safe!