Vehicles help make our lives easier, from getting us to where we need to go, to helping us transport something. While all vehicles present potential hazards, some are more dangerous than others. A good example is the concrete mixer truck.
In February, a 56-year-old worker was walking to a concrete mixer truck to start his work day. On his way, another concrete truck backed over him, killing him.
According to OSHA, more than 250,000 people work in concrete manufacturing. Of those workers, 28,000 experienced a work-related injury or illness and 42 died in just one year.
Understanding safe practices around concrete mixer trucks are vital for protecting lives. Anyone involved with operating a concrete mixer truck should be properly trained and follow all pertaining safety procedures and standards.
Concrete Mixer Truck Standards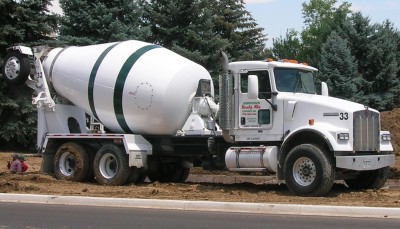 OSHA has published safety tips regarding vehicles like concrete mixer trucks. These are just some safety practices that relate particularly to vehicle safety:
Make sure back-up alarms on all vehicles are functioning.
Use care with the load out chute on concrete mixers to avoid injuries to hands and fingers.
Beware of hot surfaces on equipment and truck components.
Guard eyes against splashes of aggregate materials during loading and unloading.
Use hearing protection if needed to guard against excessive noise exposure during cement loading/unloading and while using pneumatic chippers inside truck mixer drums.
Concrete Mixer Truck Safety
Be sure that trucks and other vehicles are in good working order, including audible back-up warning signals, before operating them.
Check for overhead clearance while driving and before unloading the truck.
Because the concrete truck's center of gravity shifts frequently while driving, take turns slowly and brake softly.
Be mindful of blind spots while backing up.
OSHA has provided many more tips for concrete manufacturing as well. That information can be found by reviewing this OSHA article.
Safety Provisions will be releasing a concrete mixer truck training soon. For other available industry trainings, visit us at hardhattraining.com.