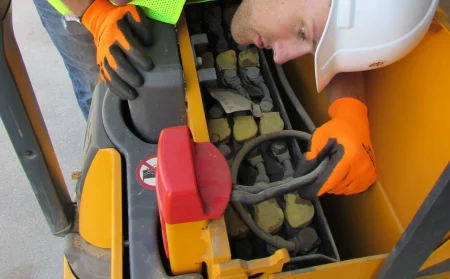 Machines often have moving parts that can prove hazardous for anyone working on or near the machine, especially if the parts are not guarded correctly. It may sound strange, but machine guarding is not enough to protect workers from hazards in the workplace. While machinery needs to be properly guarded to prevent accidents, machine operators are responsible for wearing the right clothing to protect themselves as well.
In the news recently, we read about the tragic death of a raisin-processing plant employee.
What Happened
On the morning of Saturday, January 25, Yaneth Valaderes arrived at Del Rey Packing Company Dehydrator for a normal workday.
Dayton Daily News reports Valaderes was wearing loose clothing as she removed debris from equipment. Her loose clothing caught in a raisin processing machine, causing her to hit her head. Though her coworkers powered down the equipment after they noticed she was stuck, she wasn't breathing by the time first responders arrived.
The Department of Occupational Safety and Health Administration (OSHA) took over the investigation, which will take months to complete.
What OSHA Says
In addition to machine guarding, OSHA maintains that workers can prevent serious injuries in the workplace by not wearing loose clothing or jewelry and securing long hair with nets or caps.
Gloves are another thing to be careful with when working around machines. Loose-fitting can also get caught in an operating machine. (OSHA)
Any part of a machine that moves can cause some form of injury. Always be careful around moving parts and be sure guards are not only in place before use, but properly in place.
This accident brings up another good point, though. Anytime you're working on a machine, shut it off and lock it out. Valaderes was only clearing off debris, but the machine was still running. There would be no chance of her clothes getting caught in the machine had it been switched off. Do not run the risk of getting caught.
We send our condolences to Valaderes' family in light of these tragic events.
For more information about machine guarding training, visit our website.
Good luck and stay safe!