Pedestal Crane Training – Earn You Pedestal Crane Certification and License (Wallet Card)
Pedestal Crane Operator Safety Training
---
Ultimately, what do I get when I purchase Hard Hat Training's Pedestal Crane Operator Training?
Rules regarding pedestal crane training can seem daunting. Let us help you get pedestal crane certification training that meets compliance standards. With our pedestal crane operator training, you can get yourself, or your crew trained and certified today in just two hours with pedestal crane certification and license in hand. We make pedestal crane safety training fast and easy!
What are my options for pedestal crane operator training?
We offer three different pedestal crane training options: kits, online and onsite. Learn more about each below. EN = English Language | SP = Spanish Language
Training Kits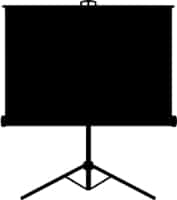 The kit is for those who want to do it themselves. It's a reusable training presentation that enables training of groups all at one time in one location. If you need to train a trainer to use the training kit we offer a train the trainer online course + kit.

Online Training

Online is for those who prefer self-paced training from any location or for employers who need to assign and monitor employee training progress and exam scores. Online training is also eligible for bulk pricing discounts for groups of 16+ trainees.

Onsite Training


Onsite training is for companies looking for hands-on training on your own equipment. We come to you (from Rexburg, Idaho) so travel expenses are included, because of this onsite training is best for groups of at least 5-10+ trainees.

Browse our other available trainings: