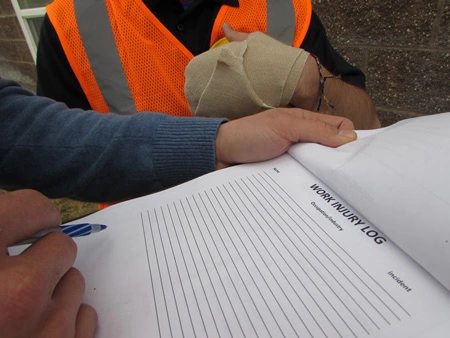 Lately, we have been fielding questions as to where and when to report an accident to Cal/OSHA. As you may know, California has its own regulatory department that oversees the health and safety of people working in California. If you work in California, you are subject to Cal/OSHA's standards, which may differ from OSHA's.
Cal/OSHA has specific regulations for accident reports and you must navigate them in a proper, timely fashion, or your company will be subject to fines. Below is some information from Cal/OSHA concerning what constitutes an injury worth reporting, where to report it, and how to contact Cal/OSHA.
Cal/OSHA reporting requirements for serious injury, illness, or death:
When the patient is hospitalized for something other than medical observation for a time period exceeding 24 hours
If the employee lost a body part in the accident
If the employee has suffered serious, permanent disfigurement in the accident
Where to Make the Report
Under the Cal/OSHA regulations of Title 8, Section 342, it is required that a serious injury or illness must be properly and quickly reported to the Cal/OSHA district office closest to the worksite where the accident occurred. Report accidents as soon as possible, and within eight hours after the incident. If you can prove that exigent circumstances exist, they may extend the timeline to 24 hours (but no longer).
Consult your workplace policy for more information on reporting at your specific worksite, and when to report to Cal/OSHA. Each worksite should have one on hand.
Cal OSHA Phone Number(s)
Cal/OSHA encourages workers to make their reports by phone if possible. Ask for the officer of the day. The graphic here illustrates what information you should be prepared to give (see the Department of Industrial Relations website). Not sure who to call? Here are some contact numbers you may need:
Concord District Office: 925-602-6517
Oakland District Office: 510-622-2916
San Francisco District Office: 415-972-8670
The penalty for failing to report an accident is high. Not reporting an accident isn't worth it. In some cases, reporting the accident may even be crucial to saving a person's life. Be cautious and stay up to date on new policies and procedures to ensure an efficient, happy work site.
Did you know we offer many Cal/OSHA Aligned trainings? Visit our website to learn more.
Good luck and stay safe!