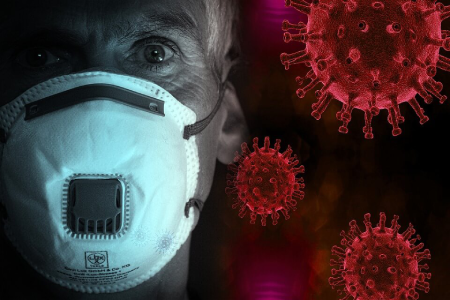 There are many industries that often come in contact with blood. Many construction companies, in particular, are unfamiliar with standards as they relate to blood; more specifically bloodborne pathogens. When blood isn't a main concern in every company, it may become a leading cause of illness or even death. Accidents happen, and when they do, companies should be aware of the hazards of coming in direct contact with blood. Take a look at this OSHA case study, as it relates to bloodborne pathogens:
"Drivers and loading-dock workers at UniFirst Corp. were exposed to hazards that involved bloodborne pathogens and lead at its West Caldwell, New Jersey, facility, according to an administrative law judge from the independent Occupational Safety and Health Review Commission. On Sept. 30, Administrative Law Judge Carol Baumerich issued a ruling that affirmed all citations and penalties against the company from a 2011 inspection by the U.S. Department of Labor's Occupational Safety and Health Administration.
"UniFirst's plain indifference to OSHA's requirements compromised the safety and health of its workers," said Robert Kulick, OSHA's regional administrator in New York. "The judge's decision in this case sends a strong message to UniFirst and other employers: Those who ignore their legal responsibility to provide safe and healthy workplaces for employees will be held accountable."
OSHA cited the company for violations of its Bloodborne Pathogens Standard, including failure to conduct proper training and provide Hepatitis B vaccinations to drivers and loading-dock workers. These workers picked up and sorted dirty lab coats and other laundry from customers who regularly drew and/or tested blood. The workers were exposed to lab coats and laundry potentially contaminated with blood or improperly disposed of contaminated needles or syringes mixed in with the laundry. The company was also cited for exposing workers to lead hazards because employees were picking up laundry that had been contaminated with lead. Lead was subsequently found on work surfaces at the facility.
UniFirst contested the citations, and a five-day hearing was held in Newark, New Jersey, beginning on May 22, 2013. Margaret Temple and Andrew Katz from the department's Regional Office of the Solicitor in New York tried the case.
Judge Baumerich found that UniFirst's management routinely and intentionally falsified training sign-in sheets, intentionally required employees to sign training sign-in sheets without receiving training, forged employee signatures and allowed training to be conducted by managers who were not competent in the subjects they taught.
The judge determined that the majority of the company's employees neither received the Hepatitis B vaccine nor signed the form declining the vaccine. In some cases, employees were not given the option to receive the vaccine for months, and in some instances years, upon gaining employment at the facility. The judge also found that the company did not comply with OSHA Requirements requiring the use of biohazard bags.
Judge Baumerich concluded that employees did not receive training on the hazards of lead exposure until after the OSHA inspection began, although they were potentially exposed to airborne lead before the inspection. She determined that without the proper training, employees would not know that laundry could be contaminated with lead or how to handle potentially contaminated laundry and to wear appropriate personal protective equipment.
UniFirst Corp., based in Wilmington, Massachusetts, has 20 days from the date the administrative law judge's decision is docketed with the Occupational Safety and Health Review Commission to appeal the ruling. The original inspection was conducted by OSHA's Parsippany Area Office.
The commission is an independent federal agency that decides contests of citations or penalties resulting from OSHA workplace inspections. An employer who is cited by OSHA for an alleged workplace health or safety violation can contest the OSHA citation and have the case heard by a commission administrative law judge, who issues a decision. The judge's decision can then be appealed to the commission, whose members are presidential appointees."
Bloodborne Pathogens, Locked up
You may not be aware of the commonality of bloodborne pathogens, and the potential exposure of them that can occur in any workplace. However, no matter where you work, there is always something that can happen that results in the exposure of blood. The following story happened at a prison, where regulations for safe practices were not followed. However, just because it happened in a place with which you may have no relevance, this does not mean that it can't also happen where you work.
"A January 2014 OSHA investigation revealed that correctional officers and other staff at McDowell medium-security federal prison in Welch, W. Va., allegedly were exposed to bloodborne pathogens and other workplace safety and health hazards.
OSHA issued notices to the Federal Correctional Institution at McDowell, a part of the U.S. Department of Justice Federal Bureau of Prisons. As required by the Occupational Safety and Health Act of 1970, federal agencies must comply with the same health and safety standards as private sector employers. The federal agency equivalent of a private sector citation is the notice of an unhealthful or unsafe working condition, which informs agency officials of violations. OSHA cannot propose monetary penalties against another federal agency for failure to comply with its standards.
"Federal prison employees are often exposed to blood or other potentially infectious materials. It is imperative that employers take every reasonable precaution to protect these workers against these types of safety and health hazards," said Prentice Cline, director of OSHA's Charleston Area Office.
The OSHA inspection identified 10 serious violations, including the prison's failure to:
Train employees on the bloodborne pathogens policy and limitations of personal protective equipment.
Ensure the person conducting training was knowledgeable about the subject.
Use puncture-resistant containers to transport contaminated shanks and other sharps.
Provide health care professionals, who evaluate an employee following an exposure, a copy of the bloodborne pathogens regulation, the exposed employee's duties, documentation of the route of exposure or its circumstances and medical records relevant to treatment of the employee.
Select and require puncture-resistant gloves while conducting pat-down operations.
A serious violation occurs when there is substantial probability that death or serious physical harm could result from a hazard about which the employer knew or should have known.
This was the first OSHA inspection of the McDowell facility, which houses 1,708 male prisoners. The employer has 15 business days from receipt of the notices to comply or request an informal conference with OSHA's area director. The investigation was conducted by OSHA's Charleston office."
Bloodborne pathogens can be transferred, no matter where you might work. There may always be an accident or situation that can expose you to blood. For this reason, you should be sure to be trained in how to handle those situations, as well as be trained in any other aspect of work that you may be required to perform.
Always be aware of the hazards that surround you, whether it be equipment training, or bloodborne pathogens training. Safety should be the number one priority in any industry, and that includes following all standards that apply to your work site.
Training can be found at the following links:
Online (e-Learning) Training courses