Fall Protection Training & Fall Protection Certification
OSHA COMPLIANT
---
What are my options for fall protection training?
We offer three different training options: kits, online and onsite. Learn more about each below. EN = English Language | SP = Spanish Language
Training Kits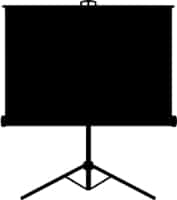 The kit is for those who want to do it themselves. It's a reusable training presentation that enables training of groups all at one time in one location. If you need to train a trainer to use the training kit we offer a train the trainer online course + kit.

Online Training

Online is for those who prefer self-paced training from any location or for employers who need to assign and monitor employee training progress and exam scores. Online training is also eligible for bulk pricing discounts for groups of 16+ trainees.

Onsite Training


Onsite training is for companies looking for hands-on training on your own equipment. We come to you (from Rexburg, Idaho) so travel expenses are included, because of this onsite training is best for groups of at least 5-10+ trainees.

Ultimately, what do I get when I purchase Hard Hat Training's Fall Protection Training?
The rules regarding fall protection training can seem daunting. Let us help you get the fall protection certification that meets compliance standards. With our fall protection training, you can get yourself, or your crew trained and certified today in just two hours with fall protection certification card and certificate printed and in hand. We make fall protection safety training fast and easy!
What's in the Fall Protection Course?
Our Fall Protection Course is regulation compliant, and our online version fulfills classroom training requirements. The fall protection course contains sections on equipment, inspections, operations, common hazards, rescue operations, and more.
This presentation includes intermittent practice quiz questions to prepare for the final written exam included with the course. In addition to the written exam, this course also includes a checklist for employers to use when administering a practical exam as required.
Though you will still need to familiarize yourself with all other applicable federal, state, provincial, territorial, and local standards, this training encompasses the following standards for fall protection:
1926 Subpart M – Fall Protection
501 – Duty to Have Fall Protection
502 – Fall Protection Systems Criteria and Practices
503 – Training Requirements
1910 Subpart D – Walking-Working Surfaces
29 – Fall Protection Systems and Falling Object Protection-Criteria and Practices
28 – Safety Requirements for Scaffolding
1910 Subpart F – Powered Platforms, Manlifts, and Vehicle-
1910 App C – Personal Fall Arrest System
67 – Vehicle-Mounted Elevating and Rotating Work Platforms
1910 Subpart I – Personal Protective Equipment
140 – Personal Fall Protection Systems
29 CFR 1917 – Marine Terminals
1917 Subpart F – Terminal Facilities
112 – Guarding of Edges
117 – Manlifts
118 – Fixed Ladders
29 CFR 1915 – Shipyards
1915 Subpart E – Scaffolds, Ladders and Other Working Surfaces
71 – Scaffolds or Staging
72 – Ladders
73 – Guarding of Deck Openings and Edges
1915 Subpart I – Personal Protective Equipment
159 – Personal Fall Arrest Systems (PFAS)
29 CFR 1918 – Longshoring
1918 Subpart D – Working Surfaces
32 – Stowed Cargo and Temporary Landing Surfaces
Canada
CAN/CSA Z259-1-05 (R2015) – Body Belts and Saddles for Work Positioning and Travel Restraint
2.3:16 – Descent devices
10-12 (R2016) – Full body harnesses
12-16 – Connecting components for personal fall-arrest systems (PFAS)
13-16 – Manufactured horizontal lifeline systems
14-12 (R2016) – Fall restrict equipment for wood pole climbing
2.2-17 – Self-retracting devices
2.5-17 – Fall arresters and vertical lifelines
16-15 – Design of active fall-protection systems
2.4-15 – Fall arresters and vertical rigid rails
17-16 – Selection and use of active fall-protection equipment and systems
15-17 – Anchorage connectors
Alberta – Part 9 (Scaffolding, Work Platforms and Temporary Supporting Structures)
British Columbia – Part 11 (Fall Protection)
Manitoba – Part 14 (Fall Protection)
Newfoundland and Labrador – Part X (Fall Protection)
Northwest Territories – Section 118-122 (Fall Protection)
Nunavut – Section 118-122 (Fall Protection)
Ontario – Sections 52 & 85 (Fall Protection)
Quebec – Divisions I,II,III,XXIII (Fall Protection)
Saskatchewan – Part IX (Safeguards, Storage, Warning Signs and Signals)
Yukon – Sections 1.37-1.43 (Protective Equipment and Clothing- Fall Arrest)
Federal Code –Parts I,II,III,X (Safety Materials, Equipment, Devices and Clothing)
Why do I need fall protection training?
In line with regulations, anyone who operates heavy equipment must receive training prior to operating the machine on their own. Requirements for refresher training related to forklifts or other processes are very specific. Most other equipment doesn't have such specific requirements, but it's wise to follow the same guidelines.
When it comes to refresher training, the standards in some instances (like forklifts) are very specific: operators must be re-evaluated every three years to see if they are still competent to operate the equipment. Best practices say to apply this same rule to all types of equipment. A so-called "free-pass" cannot be awarded based on experience, age, or time on the job. The extent of the evaluation is to be determined by the employer but should include a written and practical examination that prove continued competency.
Did You Know?
39.2% of deaths within the construction industry in 2017 were caused by falls. (Source: OSHA)

In 2016, there were 370 preventable fatalities from falls that occurred in the construction industry. (Source: OSHA)

In the United States, over $15 billion is spent on disability claims that occur because of falls. (Source: EHS Today)
Fall Protection in the News
Fall Protection Safety Videos
Fall Protection Safety Posts on our Blog
Browse our other available trainings: