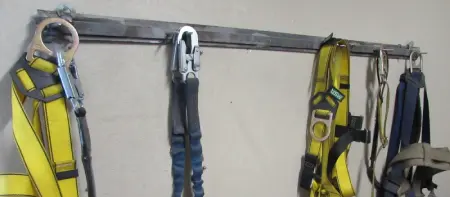 What would you think the leading cause of death is in the construction industry? Equipment accidents, maybe? Or cave-ins and collapses? These are good guesses, and all very serious incidents. However, falls are the leading cause of death in the construction industry, accounting for nearly 40 percent of fatalities in 2014 (according to OSHA.) Fall protection is a very important standard addressed by OSHA, yet is often disregarded.  Because of this disregard for fall protection, many companies are suffering with the consequences, whether it be the death of a worker, or a large OSHA fine. Recently, there has been a company that was cited for fall safety violations in 13 different inspections.
Diaz Roofing LLC has been cited for the lack of fall protection, on multiple occasions. The company has continuously failed to protect its workers from fall hazards, and on March 7 were issued two willful, two serious, and one other-than-serious safety citations, along with a $104,390 fine.  In their most recent inspection, OSHA investigators found eight employees at a work site without fall protection, such as guardrails, safety nets, or personal fall prevention devices. The workers were at risk of falls of more than 10 feet. While this may not seem very high, fall protection at any height can save a life.
In addition, the workers of this company were found using nail guns without eye protection, and the company failed to keep an injury and illness log.
OSHA's area director, Ann Grevenkamp, said, "Diaz Roofing continues to ignore OSHA Requirements and is failing to protect its employees on the job. OSHA will continue to monitor this employer for alignment, and do everything in its power to keep workers safely out of life-threatening working conditions."
Fall protection is a very important standard to follow. Don't let you or your employees 'fall' into the 40% of fatalities occurring because of the lack of fall protection.
No matter what kind of equipment you are using, be sure you are properly trained and know how to use the equipment safely. Look at these available resources for your training purposes:
Training Kits for different areas and equipment
Online (e-learning) safety training courses