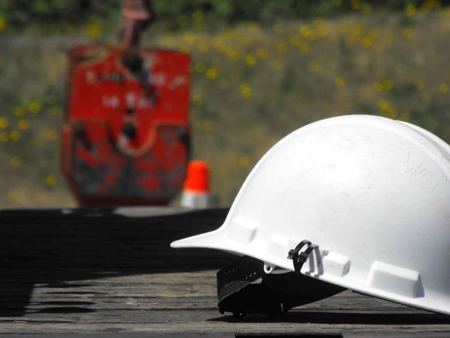 We at Safety Provisions Have been looking through our archives and have found a few old post we wanted to bring back up as helpful reminders. Remember to stay safe out there and visit hardhattraining.com for all your safety training needs.
What Happened
When it comes to heavy equipment operation, even if we are trying to be safe, accidents can occur. There are so many variables on a work-site and these machines are so powerful. Even a small mistake can prove fatal. Unfortunately, death was precisely the result of an accident that took place this week in the Houston, Texas area.
Anthony Pedro Cruz and Jose Luna were working around a front-end loader on Wednesday at an area construction site. The operator of the loader was being directed by another person on the ground but neither of them saw Cruz or Luna in the area. Both men were crushed when the operator accidentally placed a large tire directly on them. Both men were flown to a Houston hospital but Cruz died later that afternoon from his injuries. Luna's fate is not yet clear as he is listed in critical condition.
One would think that having an extra pair of eyes on the ground would be an effective way to ensure safety on a job-site, but that's not always enough. Everyone at a job site should be aware of the potential dangers.
Front-End Loader Crash
Front-end loader, trench, construction; what do all of these words have in common? A recent accident that broke a workers hip. The worker was using a front-end loader, when it somehow crashed and tipped over.
"A technical rescue crew spent three hours freeing an injured construction worker from his machine in Grafton on Saturday. The man, said to be about 50 years old, was driving the front-end loader when he drove over a trench and the loader overturned. The man's hip was broken in two places, another construction worker told FOX25, requiring him to undergo surgery.
The Grafton Fire Department responded to the emergency call on Carroll Road shortly before 11 a.m., finding the injured worker inside the loader which was on its side over the opening to the trench, Fire Chief Michael Gauthier said. Southbridge Fire activated a technical strike team comprised of first responders from about 25 communities. They arrived in about an hour, using chains to secure the machine and the trench before extricating the worker. He was taken to a local hospital and prepared for surgery. The crew was working on a water line for a new house when the accident occurred."
As this account of the accident says, the man operating the front-end loader drove over a trench, causing him to tip over. This causes you to question, were there safety violations at play? Did the worker follow all procedures when operating the machine? Why were there no barriers warning about the trench? While any accident is tragic, safety standards are in place to prevent them from happening. Accidents occurring because of neglect should not be accidents at all. Had the worker had a spotter, or been more aware of his surroundings, he may have seen the trench before driving over it. Additionally, if the trench had the proper warning barriers, it might have been more visible for the operator of the front-end loader.
It is always important to be properly trained in any aspect of work, whether it be in trenches, front-end loaders, or other machinery. You can find training at the following links:
Conclusion
We don't yet know the details as to why or how this tragedy took place, but it would appear that if the two injured men had been more aware of their surroundings they may have avoided this accident. Furthermore, if the men operating the front-end loader had kept track of the work area better, or taken the extra time to scout out areas that weren't visible, they may have known that people were in the vicinity.
Safe work practices take time and effort, but when it keeps people alive and healthy it's worth it. It's also important that everyone on a work-site know and understand the regulations and safe work practices required for their industry. That's where training comes in. Don't cut corners, understand what it takes and do everything you can to stay safe.
For training, click on the links below: