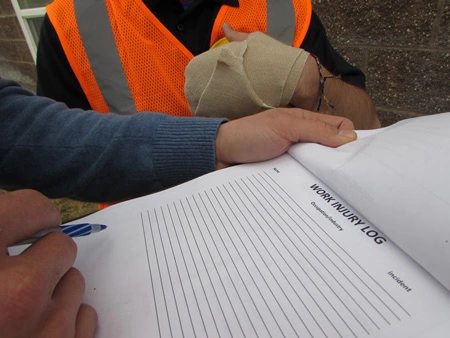 The Incident
The New York area contractor Landtek Group, was recently hit with several OSHA citations. The company failed to implement proper safety measures for its employees working in a 10-foot excavation pit. The fines associated with the citations top $197,000.
Landtek Group is one of the largest contracting companies in the area. Their niche in sports facilities design and construction is what brought them to a suburban New Jersey high school where the violations were discovered. OSHA inspected the worksite in June of 2016 in response to a complaint. Subsequently, nine violations were discovered; one deemed willful and eight serious.
Violations
The willful violation was for exposing workers to potential cave-in hazards by not providing proper safeguards. When an excavation site or trench is more than 5 feet deep, protection against cave-in must be provided. Basically, there needs to be some kind of wall or barrier in place to prevent soil from eroding into the working space and harming or trapping workers. An example of the kind of protection that might have helped them avoid the cave-in citation is a steel trench box.
Beyond their willful violation, the alleged serious violations include: failure to provide fall protection to workers, failure to have a competent person inspect the work site, failure to train employees on safety, failure to provide mechanical retrieval equipment in case of emergency, as well as others.
Conclusion
All of these violations illustrate the need to educate employers and workers on the importance of work-site safety. There's seemingly no limit to the number of hazards one can find on a work site, which is why it can seem daunting for an employer to try to compensate for all of it. However, there's no going back from an employee death or serious injury. You can't put a price on a human life. Do all you can to ensure your work site practices are safe for employees. The truth is the cost can be much higher than a $197,000 fine.
For training, click on the links below: