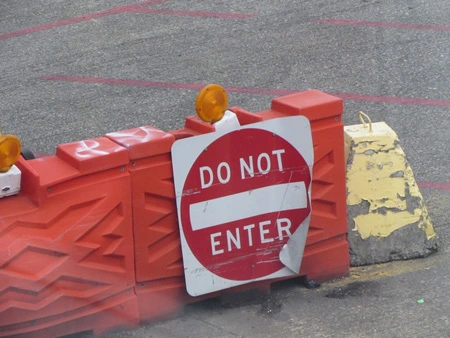 OSHA violations are no joke; OSHA takes the time to check companies for repeated, willful, and serious disregard for standards, and often times this causes companies to suffer. No company or industry is exempt from OSHA standards. It is a common misconception among companies that once they've been fined once, OSHA will not come back to check up on them. That is false. OSHA will often return to see if the violation has been taken care of, or if it has been repeated. Take this article below, for example:
"Federal officials have fined a Wayne County sawmill more than $200,000 after citing the owners for willful and repeat violations of federal workplace safety standards.
Earlier this month, the U.S. Occupational Safety and Health Administration cited Wayne Lumber & Mulch Inc. for three willful, nine repeat, 12 serious, and three other-than-serious violations. OSHA proposed a total of $214,633 for the 27 violations, the agency said in a press release.
In its release, OSHA noted that the agency had cited the company for 40 violations during a March 2014 inspection and said that the new citations indicated that the company "did not take the violations we found in 2014 seriously."
The press release did not explain that OSHA in September 2014 settled a case with Wayne Lumber & Mulch, agreeing to cut the company's fines for the earlier citations in half, from about $82,000 to about $41,000.
After its more recent inspection of Wayne Lumber & Mulch, OSHA said it cited the company with willful violations for the failure to properly guard a chop saw and provide standard railing and handrails. OSHA said it issued repeat violations — meaning the company had been cited before for the same violations — for not having a hazard communication training plan, exposing employees to electrical hazards, inadequate safety guards on machinery, and lack of a system to remove combustible sawdust and shavings.
OSHA said its recent inspection uncovered other serious violations, including exposing workers to crushing and rollover hazards while operating machinery without manufacturer-installed seatbelts, failing to provide fall protection for employees, not providing proper eyewear, and permitting operation of a chainsaw without a manufacturer-approved chain catch.
"By all indications, Wayne Lumber and Mulch failed to take the violations we found in 2014 seriously," said Prentice Cline, director of OSHA's Charleston Area Office. "The fact that many of these hazards existed again — and the addition of nearly 30 new violations — tells us this employer is willing to jeopardize the safety of its workers.
"In 2015, an employee suffered a fingertip amputation due to lack of machine guarding," Cline said in the OSHA press release. "Without taking immediate action to ensure a safe workplace, more workers could be injured or worse."
A woman who answered the phone at Wayne Lumber & Mulch on Monday said that the facility was not operating and that company officials planned to meet later this week with OSHA. The company declined further comment."
OSHA Violations and Worker's Rights in Florida
Do you live in Florida? Are you in the construction industry? Have you ever wondered what your rights are when it comes to safety? OSHA outlines your rights, and gives you your need-to-know. An article was recently posted by Madalon Law that explains recent causes of fatalities, as well as your rights as a worker. It says:
"The construction industry accounted for 899, or 20.5 percent, of 4,386 worker fatalities in 2014. In other words, one in five worker deaths last year were in construction. The "Fatal Four" leading causes of private sector construction worker deaths were:
Falls (39.9%)
Electrocution (8.2%)
Struck by object (8.1%)
Caught-in/between (4.3%)
OSHA found that of the 10 most frequently cited safety violations, three were particular to the construction industry:
Fall protection, construction
Scaffolding, general requirements, construction
Ladders, construction
The provisions of the Occupational Safety and Health Act ensures safe and healthful working conditions for workers by setting safety standards, training, education, and assistance. Employers must provide a workplace that is safe and without serious hazards. Employers are required to comply with OSHA safety and health standards, and identify and correct any safety and health problems. OSHA applies to most private sector employers and their workers and some public sector employers and workers.
OSHA outlines a process for eliminating or reducing hazards and specifies that employers should make feasible changes in working conditions such as changing to safer chemicals, arranging equipment or facilities to trap harmful fumes, or installing ventilation systems to clean the air rather than rely on protective gear such as masks, gloves, and earplugs.
OSHA states that workers have the right to:
Information and training about hazards, methods to prevent harm
Information explaining the OSHA standards that apply to their workplace
Be informed of results from tests and monitoring that measure hazards in the workplace
Access to records of injuries and illnesses that occur in worksite
Access to their workplace medical records
Requesting that OSHA have their workplace inspected
Participate in an OSHA inspection and speak with the inspector
File a complaint asserting retaliation or discrimination by the employer in response to a request for an inspection
File a complaint if punished or otherwise retaliated against for whistleblowing as defined under the federal laws
Workers can file a complaint with OSHA asking for an inspection of the workplace if they believe there is a serious hazard or have reason to doubt their employer is following standards. A worker can tell [the Occupantional Safety and Health Administration] to keep his or her identity secret.
OSHA protects workers who report safety issues, request an OSHA inspection, or file a complaint with OSHA from employer discrimination, including protection from retaliatory acts such as:
Firing or laying off
Blacklisting
Demoting
Denying overtime or promotion
Disciplining
Denial of benefits
Failing to hire or rehire
Intimidation or making threats
Adverse reassignment
Reduction in pay or hours
OSHA can assess a maximum penalty of $7,000 for each serious violation and $70,000 for a repeated or willful violation.
Florida does not have its own OSHA plan, so Florida employers follow federal construction safety regulations."
OSHA violations, Accidents, Fatalities
Another week, another series of OSHA violations, accidents, injuries and fatalities. We hate to continually focus on the negative, but turning a blind eye only perpetuates the generally existing unsafe work culture pervading many industries throughout the world. So let's look at a few accidents from this week, dealing with forklifts, telehandlers, skid steer loaders, and trench safety. While they have their differences, they also have glaring similarities; the foremost among these similarities being that each and every one could have been prevented. Without question, had proper OSHA safety training and safe guards been in place, these men would be alive today.
Two Forklifts Collide at an Abercombie & Fitch distribution center, one is killed: As usual for stories that just break, we have little information about how this occurred. But we can surmise. In fact, doing so can be an excellent way to use a tragic accident to help employees consider what might have gone wrong in an effort to avoid a similar fate. In this case, to do this we want to ask some questions, much like an OSHA inspector would do:
How fast were they going?
Were there convex mirrors or other warning signs in place?
Did these operators use their horns?
Did they have loads in the air?
Were these loads blocking their view?
Again, what was their travel speed in relation to the load being carried?
And where they wearing seat belts?
Was the man thrown from his cab because of a lack of a seat belt?
Lastly, were they forklift certified and had they received the proper forklift training?
Of interest to note, here is what an individual had to say in the comments section: "Having worked in this facility for over five years before leaving, I'd be shocked if this was the first accident. If OSHA would have went into this facility any of the time I worked there they would have found massive amounts of violations." Granted, this is only one person's account of alleged activity, but it is our experience that this one person represents many others and there is probably more truth that fiction behind his claims.
Worker injured when telehandler tips over: Here, we again lack the necessary information to make a final judgment, but what cannot be ignored is the clear slope of the construction grounds. In fact, the related news video even mentions that the grounds were sloped. The questions then become:
Was the telehandler en route somewhere or was it parked for lifting?
If it was traveling why was the boom raised so high?
Could the load have been better secured?
If it was parked and lifting a load up to other workers, was the telehandler leveled? Why not?
Was the bubble level working or legible?
If the telehandler could not be leveled, for some reason, was there another way to level the ground, no matter how long it might have taken?
And why was the telehandler operator not wearing his seat belt?
And lastly, again, were these operators telehandler forklift certified and had they received the proper telehandler training?
Trench collapses, kills worker, contractors ignore hazards, guilty: that about sums it up after a 22-year-old worker was allowed to be in a 14-foot trench that collapsed, and OSHA discovered that the contractors not only knew about several work site hazards but explicitly failed to address or rectify the safety concerns. And now one man is dead. Ignoring the multiple infractions and other hazards, there are only a couple main things to consider here:
Why was this trench not protected?
Did they have it and simply refused to use it?
Why was this worker allowed in an unprotected trench?
Were there any ladders or other methods of access or egress?
Were there other workers in the trench?
What caused the trench collapse?
Was the trench soil tested and categorized by a competent person?
Was there heavy equipment, tools or soil piles within two feet of the trench wall?
And had everyone received the proper trench safety training?
In the News: OSHA Violations at Lunda Construction
Believe it or not, there are companies that often have a complete disregard for safety procedures. OSHA violations are very common among big construction companies, and often these companies suffer severe consequences as a result. Recently, these OSHA violations at Lunda Construction have ended in death.
Since 2012, there have been three reported deaths at Lunda Construction. The latest worker was killed in 2015, at only 18-years-old. What caused his death? Serious OSHA violations.
Each job and work-site has specific standards and procedures that must be followed. These standards are in place so that fatal accidents can be prevented. However, OSHA has cited Lunda Construction for one willful and five serious safety violations, and has placed the company in its Severe Violator Enforcement Program. The company also faces $105,000 in penalties. The death of this boy occurred after being struck by a forklift. The forklift operator was not supposed to be driving due to physical restrictions, and he also had not had adequate forklift training.
The death of this 18-year-old boy could have been prevented, had the company paid more close attention to the safety standards and procedures. OSHA's area director in Eau Claire, Wisconsin, Mark Hysell, said, "This young man was fresh out of high school with a lifetime ahead of him. His family and friends are left with pain and grief because this man's employer failed to keep him and his co-workers safe. Lunda has a dismal safety record. OSHA will continue to monitor and inspect Lunda sites until the company does the right thing and makes worker safety a priority on its job sites." Lunda was cited for many OSHA violations after this event, including: workers had no specific training on rough- terrain forklift; workers lacked training to recognize hazards and unsafe conditions while operating vehicles; vehicles were not inspected before being placed in service; workers drove vehicles at unsafe speeds and too close to employees; and the company failed to include plans for prompt medical attention in case of serious injury.
These OSHA violations are serious, and could have a lasting effect on employees and companies. Avoid these OSHA violations by providing and receiving adequate training in all areas of work that you might be in. No job is worth a life.
To avoid fines such as these, make sure you are properly trained in all areas of work you are performing. You can find training at the following links:
Online (eLearning) Training Courses