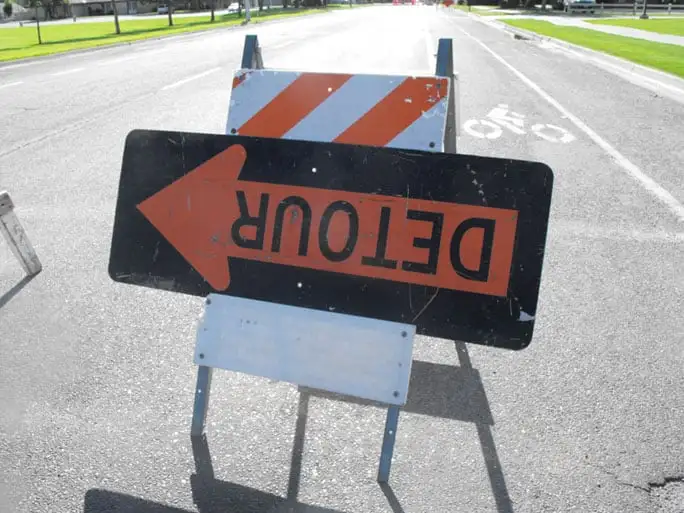 No matter where you work, or what you do for a living, there is probably a chance that accidents could occur in your workplace. Because of this high chance for accidents, OSHA has extended occupation-specific standards that should be followed in every area of work. These standards are given to protect workers and employers alike. However, when these standards are not followed, companies and workers are often fined for safety violations in different areas of work where standards were neglected.  Recently, there have been many companies that have been fined for various safety violations, affecting their companies and businesses, as well as the employees and employers themselves.
Violations of Safety are Really Going to Cost
OSHA fines for safety violations have increased, and these changes were put into effect at the beginning of this month.
"The first increases to Occupational Safety and Health Administration fines for violations of safety regulations since 1990 went into effect on August 1, 2016. The increases are substantial: the maximum penalties have increased by 78 percent. In addition, OSHA will adjust the amounts annually based on the Consumer Price Index.
The U.S. Congress adjusted the fines in a one-time catch-up adjustment for inflation for the first time since 1990 as part of the Federal Civil Penalties Inflation Adjustment Act Improvements Act of 2015. OSHA previously was exempted from a law that required federal agencies to raise their fines to keep up with inflation. The fiscal year 2016 budget agreement eliminated that exemption.
The new amounts are as follows:
For "willful" and "repeat" violations, the new maximum fine is $124,709 per violation (up from $70,000), and the new minimum is $8,909 per violation (up from $5,000).

For "serious" violations, the new cap is $12,471 per day (up from $7,000).

For "failure-to-abate" violations, the new cap is $12,471 per day (up from $7,000).
The changes mean that OSHA can attach the new amounts to any citation issued after August 2, 2016, even for alleged violations that occurred prior to this date. The agency said it will continue its practice of reducing the amounts based on the size of an employer and other factors to address the impact of these increases on smaller businesses.
State Plan states — those with OSHA-aligned job safety and health programs — must enact the maximum penalty levels that have the same impact as the federal penalties. The federal agency provides up to 50 percent of the funding for these programs, which must be at least as effective as their federal counterpart."
In order to avoid paying these huge fine increases, instead make sure that you are trained, safe, and avoiding safety violations.
Safety Violations: Case Studies
One company that has been cited for safety violations is Kellenberger Plumbing & Underground in Illinois.  This company was fined $59, 290 for trench safety violations. The company was under investigation after a complaint surrounding two employees removing a sewer line in a trench more than 8-feet deep. They were cited for one willful and one serious safety violation, for failing to provide cave-in protection, and for failing to have someone available to move employees from dangerous work areas.
Another company, the Cooper Tire & Rubber Co., was faced with a fine of $38,900.  This company was found to have had four serious violations, and one repeat violation. These included employees being exposed to falling hazards, failure to ensure de-energization of a tire press before servicing, and failing to adequately guard a machine during operations. Ram Construction Services in Michigan was also fined for safety violations, facing a fine of $14,000 for three serious violations, including exposing employees to impermissible levels of silica. Bellevue Manufacturing Co. of Ohio was fined $12,600 for one repeat violation; failing to make sure employees were protected during set up and performance of maintenance on machines.
There are often companies that experience repeat violations in their companies, because they ignore safety standards and important procedures. These companies, because of their recklessness, often face large fines and penalties. This article, found at www.whec.com, explains the situation of one company that has repeated disregarded standards.
"Wegmans is facing a $140,000 fine for repeated violations of workplace safety standards.
According to the Department of Labor, an employee at Wegmans commercial bakery in Rochester was needlessly injured.  The department says that as the worker cleaned an operating conveyor belt and roller on December 16, 2015, her hand was caught between the belt and the roller and the machine pulled it in. She sustained broken bones in her hand and arm.
An investigation by the Buffalo Area Office of the U.S. Department of Labor's Occupational Safety and Health Administration (OSHA) found that – in violation of the agency's hazardous energy control standard — bakery employees cleaned the conveyor belt and roller routinely without turning it off and locking out its power source. Investigators also say Wegmans failed to train employees on how to do so. OSHA cited the bakery for similar hazards in October 2011 and September 2015.
"These hazards and the injury that resulted were preventable. They also reflect an unfortunate and needless pattern. OSHA has repeatedly cited the bakery for similar lockout and training hazards over the past five years, including incidents in 2015 in which one employee sustained a finger injury and another suffered a first-degree burn," said Michael Scime, OSHA's area director in Buffalo. "Wegmans must take effective and ongoing action to ensure that its bakery employees are properly trained and safeguarded so that incidents and injuries such as these do not happen again."
As a result of its latest inspection, OSHA has now cited Wegmans for two repeated violations of workplace safety standards and proposed a total of $140,000 in fines for those violations.
The new citations can be viewed here.
Wegmans released the following statement:
Even one injury to an employee is one too many.  We care about our employees and want them to be safe.  Maintaining a safe workplace and creating a culture of safety everywhere is one of our top priorities.  The current rate of workplace accidents at Wegmans is the lowest in our history."
Don't fall into the trap of ignoring procedures. Not only does it result in fines and penalties, but it can also often result in injuries and death. The safety of those you work with is the number one priority.
Citations for Willful Safety Violations
OSHA has given citations to a grain handling business in Missouri, MFA Enterprises Inc, operating as West Agri Services. OSHA claims that this business has willfully allowed several safety hazards to exist on their worksite. In effect, they are at fault for the numerous accidents that have taken place at their worksite.
Some of the accidents OSHA has cited include an explosion from last December. This explosion seriously injured an employee and destroyed the main elevator at the Adrian grain loading facility. OSHA investigators point to the company's lack of addressing the potential dust ignition sources which led to the accident.
Other citations OSHA has made involve the industry's bucket elevators. OSHA Requirements require these devices to have a storage capacity of over one million bushels. However, this business had no monitoring devices to notify workers when a belt was slipping. The employees couldn't even see the potential for causing friction that could ignite grain dust. The agency also claimed that this company's dust collection system has not been updated since 1974 when it was installed. Additionally, OSHA has concluded that the workers were exposed to falls. The company supposedly allowed them to walk atop railcars to open and close hatches without fall protection.
West Central Agri Services recognizes these claims among many others that OSHA has discovered. However, MFA Enterprises disputes the findings and key facts that support their citations. They say that they are working with OSHA to resolve the problems that have occurred. The company has fifteen business days from receipt of the citations and penalties to comply.
Conclusion
As you can gather from these examples, there are many different kinds of safety violations that can be found in any workplace. For this reason, it is important to be properly trained in all aspects of your work, in order to avoid fines and citations, as well as accidents or even death.
Find training at the following links:
Online (e-learning) Training courses