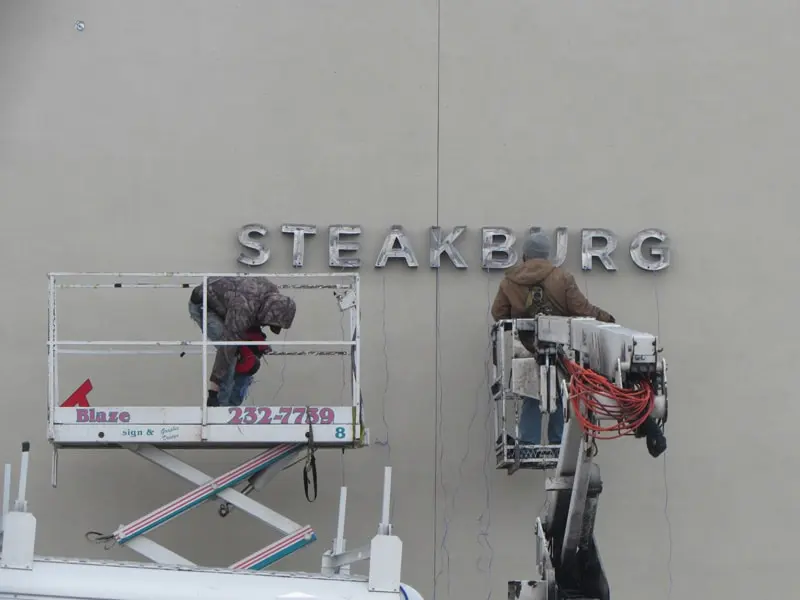 OSHA fines and how to avoid them, something more owners, managers, and safety personnel are starting to consider. Companies are taking note as safety fines soar coming into the first half of the new year. OSHA Fines have gone up significantly since early 2016 and some companies are feeling the heat. OSHA fined two companies in Sioux Falls, SD a total of $214,000 for various safety violations proceeding a building collapse that took thew life of one worker in December of 2016. A secondary investigation as to the cause of the collapse is still underway. Hultgren Construction was fined $100,000 and a staffing company, Command Center was fined $114,000 for allegedly failing to provide adequate safety training, Not providing sufficient PPE, and unsafe use of scaffolding and ladders. Though both companies are reviewing the fines, and Command Center is planing a repeal after claiming they only provided workers and had nothing to to with the unsafe work conditions, it is likely OSHA will carry out their original verdict.
The fines issued in this incident reflect OSHA's new penalty structure which includes a 78% increase for fines which took effect in august of 2016. This is the first hike in fines since 1990. with OSHA fines higher than they have ever been it is important to remember that they can be avoided. It may seem like only a matter of time for some, and for others it may seem that a visit from OSHA is just never going to happen. Regardless of where you may be on this spectrum, remember that OSHA can show up at any time. And that even if it is unlikely that they will show up for a random inspection, they will almost always show up if there is any sort of major accident, and will always show up if there is a workplace fatality.  Hopefully the health and lives of your workers comes first, but for those who see in numbers, never forget that a major accident or death could not only cost you a lot of money but it could mean losing your business, your job, or your freedom in the case you are convicted in court.
The safety equipment and training for your employees are cheep when you weigh them against the health and lives of your employees. And a few thousand dollars in training and certifications is nothing when compared to the hundreds of thousands of dollars you could be facing in fines, workers compensation charges, and potently the loss of your business or prison time.  Getting your employees adequately trained and equipped may seem like a time consuming and meaningless expense to some, but consider this. A well trained employee is not only more likely to do their job safely but is also more likely to do their job correctly saving time and money on potential repairs for equipment and job sites in the future. A well trained employee is also more likely to keep in mined the safety of others increasing the likelihood that you will go through the year with out accidents. Well trained employees are less likely to take time off for aches and pains or injuries because they will have less job related health issues. They are also much less likely to need workers compensation. Just the money a company can save from a few less potential workers comp cases is worth the time and expense of training.  If you take into account that OSHA will be on your door step looking for training records in any case there is a bad injury, it really becomes a no brainier.
If you want to reduce the likelihood of OSHA fines the equation is simple. Adequate training plus proper equipment equals safer workers. And where workers are safe OSHA is happy. Accidents aside, OSHA can and often does show up looking for training records and even if there is no injury to be spoken of, there are still potential fines waiting to happen. Training is important, and even a life time of experience cant replace the value of proper training. If OSHA comes knocking and you can show a worker has 15 years experience working a particular machine, it wont be enough save the company from fines. However a one day training every year is often more than enough to keep you and your company high and dry out of the potential flood of fines and other issues that could await.  Remember it is as simple as adequate training plus proper equipment equals big savings for the company and better health for all your employees.
OSHA Fines and Citations
It may seem that death would be the number one reason for fines. Think about it: a death must mean that there was something so wrong or unsafe that it resulted in a deadly accident. Right? Not always. In fact, it has been found that workplace deaths weren't even found among the top OSHA fines.
"In the past two years in Ohio, at least 44 people have died from injuries and accidents in the workplace but many companies involved either contested the citations or did not pay a fine more than $40,000.
This newspaper's investigation found that several companies cited for violations that contributed to the deaths of several workers typically paid less in penalties to the Occupational Safety and Health Administration than some other companies that were fined for workplace violations that did not immediately result in death.
At least 10 companies in this region have been flagged by the federal government for having unsafe working conditions, and have racked up more than $1 million combined in enforcement penalties in the past two years. Most of those violations were unrelated to death."
So why is that? Think of all the areas in your workplace that have accompanying standards. Most likely everything you use. Sometimes, the things that cause the most damage are the things that have the least amount of safety guidelines and standards. It can sometimes be a hit or miss, but OSHA fines can come from any little mistake. Some of the biggest fines happen when there isn't a death involved, because sometimes the little neglected standards can add up, and be more costly than the big, death causing fines.
Update: OSHA Fine Increase
OSHA is notorious for fining companies, and generally for good reason. OSHA is very focused on keeping companies and employees alike safe from harm. If a standard is not being followed, they fine the company that is not following that standard. More than just fining, often time the company risks damages to their reputation, as they are "shamed" by the OSHA fine brought upon them. Recently, there have been companies that have suffered this exact fate of an OSHA fine. In Alabama, Mega Construction Company suffered a $92,400 fine. This company received two repeat citations for failing to provide fall protection equipment for employees working from heights up to 9 feet. This company faced the death of a young employee because of a fall, and the company has had 12 inspections in the last five years. However, the company still did not comply to OSHA's fall protection standard, so the company was faced with an exceedingly large OSHA fine, in order to hopefully get the company to comply.
In a similar event, a company in New Hampshire has been cited and has been faced with an OSHA fine of $152,460. This company, similar to the previous company, failed to provide fall protection to employees. Employees were working at heights of over 20 feet without fall protection or safeguards. Because of this, repeatedly, the company faced a severe OSHA fine to hopefully help the company understand the importance of safety.
In both of these events, the fine was large. Even so, OSHA has increased the amount of money per penalty. As of November of 2015, the OSHA fine per penalty increased 82%. This increase is incredibly significant. It is the first time the amount has increased since 1990, so the large percent increase is covering 25 years of ground where the fine was not increased. Now, companies need to be even more aware and aligned of the safety standards, so as to avoid a large OSHA fine for any penalty.
OSHA Fines Will Increase – A Matter of Percentages
In case you hadn't heard the news, for the first time in 25 years OSHA will increase the fines it levies against companies that fail to train their workforce and fail to create a workplace free from recognizable hazards. More alarming to some, perhaps, is that this fine is not your typical 5-10% increase; rather, OSHA citations for failure to comply to OSHA Requirements will jump a whopping 80+%.
This comes on the heels of OSHA most recent findings that, once again, very little has changed across the industries. Falls continue to kill people. Employers continue to ignore safety issues regarding fall protection, scaffolding safety, lockout tagout, hazcom, machine guarding, etc. And proper, effective training is not happening as often as it should. The very fact that rarely a days go by without employers asking us if they have to train their heavy equipment operators and wondering who is ultimately responsible for the training (hint: it's you employers) is proof enough that employers are still not getting it.
On top of that, a recent article noted that in spite of new crane laws and NCCCO certification requirements, New York, among other areas, are seeing an in increase in crane accidents and crane related fatalities. And this article reveals that overall in 2014 construction deaths actually increased 10%.
Who is to blame for such confusion, though, is not the point today. The point is training has to happen. Safety has to happen. This is not a matter of percentages. We are talking about people–just like you and me. We are talking about lives; about husbands, sons, brothers, dads, grandpas, moms, wives… So balk at 80% if you'd like and badmouth OSHA if you want. Perhaps they can and should do a better job about educating instead of regulating, and perhaps they can do better at simplifying rather than complicating laws and causing confusion. But the way to safety is much more simple than we think: train your people. Talk to them. Be aware of the dangers–as you see them and as they see them. Then do whatever it takes to fix the issue so it is not a potential for disaster.
If OSHA sees you are doing your best, you'll be okay in the end. That's my promise. But rather than chance spending $400,000 in fines because of a broken safety latch (you know those need to be present, fixed and working), spend a few bucks and fix it. And instead of spending time at a funeral for a co-worker and calculating the time lost because so-and-so injured his hand on the job, spend a few bucks now and get the training materials you need to prevent accidents from happening.
We offer OSHA Aligned online training classes and OSHA Aligned training kits and on-site training solutions. And we have CSA/OHS aligned options for those of you in Canada too! But the responsibility is yours. We offer tools, we are tools for you to use to ensure things stay safe.
GET OUR NEW "DON'T BE A LOSER" SAFETY AWARENESS POSTER HERE — FOR FREE!
Hard Hat Safety Training
If you are looking to save money and provide the best training on the market check out hardhattraining.com
With online training, full pre-made training kits, and on sight training available, you can find exactly what fits best for you and your company!