Everyone enjoys a good meal, and the vast majority of people would also agree that getting the proper nutrition helps you with anything you're trying to accomplish. For workers in many fields, nutrition is key to ensuring that you are working productively. Proper nutrition and rest also keep you from burning yourself out throughout the week. Good nutritional choices like the ones described here will help you to be at your best on the worksite!
However, poor diets and nutrition are all too common in many workplaces, and it's completely understandable why. Work is tiring and when you get finally get home, cooking might be the last thing that you want to do. The problem is that poor nutrition carries many consequences and harmful effects. According to a report from the International Labour Office, poor dietary practices on the job cost countries around the world up to 20% in lost productivity. On top of this, poor nutrition can cost workers as well. Poor nutrition means that your body can't recover as quickly from illnesses, injuries, or fatigue. This means you might have to call in sick or injured more often, resulting in less money in your pocket, not to mention the long-term effects on your health.
As mentioned before though, it can be hard to convince yourself to put in the effort for a proper diet. The early mornings and late evenings that are described by some workers, like this writer's partner, make planning for your diet very difficult. And frankly, it can be downright inconvenient when workplaces are located far from places that provide access to quality food. So here's some advice for keeping yourself healthy and at your best while on the worksite!
Pack a Lunch: Now, I know we've just discussed how this is oftentimes the last thing you want to do, but future you will always be grateful that you took the effort of bringing a quality meal! Great options for packing lunches include sandwiches, wraps, or a salad, and these can have all kinds of variation too. Be sure to bring some fruits and veggies as well!
Keep Things Balanced: One of the most important things for an effective diet is that you get a good balance of the nutrients, vitamins, and calories that you need. Most fast food may provide the calories you need, but these are made up of lots of sugars and fats while providing no   beneficial nutrients. Packing a meal that has a good balance of grains, healthy carbs, protein, and fruits and veggies will help you to feel energized and efficient in your work!
                Rinse Off Beforehand: This one's a simple one, but it can be incredibly beneficial to your health.                 Rinsing off any foods that may need washed before you cook or prepare them makes sure that these foods won't end up harming you or getting you sick when you're trying to be healthy. Washing your hands before eating also makes sure that your hands don't transfer any bacteria or other harmful things onto the food you're about to eat. Simply washing any foods, utensils, and your hands can help immensely at keeping you healthy!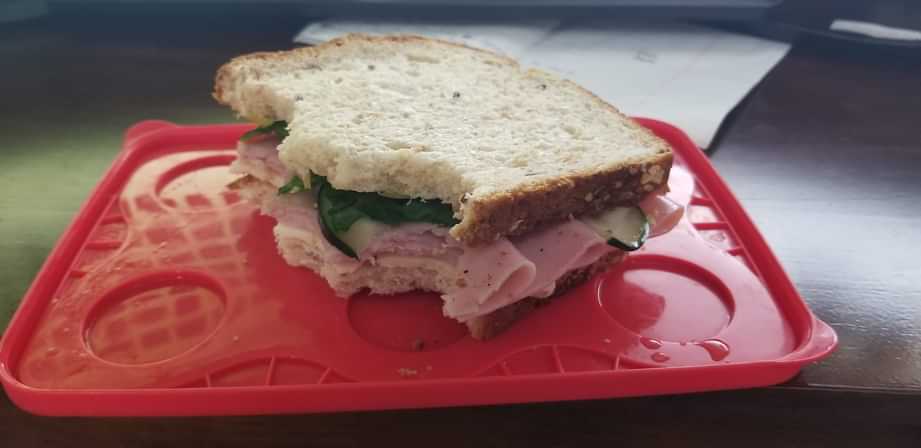 Nutrition is one of the most easily overlooked aspects of life, but can help out greatly with your role on the worksite. If you're looking for more information on how to take care of your nutritional needs, check out the Hard Hat Training series on Nutrition and Food Safety!
Good luck, and stay safe!