Forklift Course: Sit Down Forklift Operator Safety Training, Covers Classes I, IV & V – Learn How to Drive A Forklift – Earn License and Certificate – Forklift Operator Test & Practical Included
---
Learn how to drive a forklift with this sit down forklift training course.
OSHA's rules regarding forklift operator safety training can seem daunting. Let us help you get your forklift license, certificate and up to OSHA's compliance standards. With our sit down forklift operator safety training course, you can get yourself, or your crew, trained and certified today in just two hours. Upon passing the included forklift operator test you will have immediate access to your sit down forklift certificate as well as your license.
What are my options for sit down forklift operator safety training?
We offer three different forklift operator safety training options: kits, online and onsite (all allow you to earn your forklift license and certificate). You may be asking "do I need to find forklift training near me?" and the answer is no. You can train from anywhere with our courses and print your certificate and wallet card upon passing the forklift operator exam. The forklift practical test is also included for the employer to administer after the written exam is passed. See our forklift course prices in the FAQ section below. Learn more about each below. EN = English Language | SP = Spanish Language
Training Kits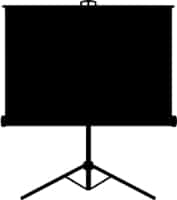 The kit is for those who want to do it themselves. It's a reusable training presentation that enables training of groups all at one time in one location. If you need to train a trainer to use the training kit we offer a train the trainer online course + kit.

Online Training

Online is for those who prefer self-paced training from any location or for employers who need to assign and monitor employee training progress and exam scores. Online training is also eligible for bulk pricing discounts for groups of 16+ trainees.

Onsite Training


Onsite training is for companies looking for hands-on training on your own equipment. We come to you (from Rexburg, Idaho) so travel expenses are included, because of this onsite training is best for groups of at least 5-10+ trainees.

Why do I need to take a forklift course on safety?
In line with OSHA requirements, anyone who operates heavy equipment must receive training prior to operating the machine on their own. Decide which of our forklift courses (kit, online or onsite) are right for you above.


Forklift Safety Training Frequently Asked Questions:
---
How often do I need to take a forklift course on safety?
OSHA requires forklift training for forklift operators–on that, there is no question. Where confusion exists is how often operators need forklift refresher training or recertification. Outside of the initial safety training class, OSHA requires forklift operators to be re-evaluated every three years to determine if they are still competent enough to operate.
However, this every-three-year forklift evaluation is the maximum time that is allowed to pass before an operator receives forklift recertification. According to OSHA, there are several instances that will require additional forklift safety training and observation before the three year period is up:
Forklift operator is observed in an accident or a near miss
Forklift operator received a poor evaluation or is observed driving in a dangerous manner
The forklift operator is assigned to drive a different type of forklift or the workplace has changed significantly enough to require additional forklift safety training (such as being transferred from a warehouse to a dock or a construction site)
How much are forklift course prices?
Our forklift course prices start at $79/person for online training, $399 for the classroom kit (train as many as you need), $650 for the online train the trainer course + the kit and custom pricing for onsite training.
I've received sit down forklift training. Can I operate a telescopic handler?
Not likely. OSHA requires forklift operators to receive forklift safety training for each type of forklift. On this term, "type," there is much confusion. Generally speaking, by "type" OSHA means sit down forklift vs. stand up forklift vs. telescopic handler vs. truck mounted forklift, etc. For example, say you have always operated a stand-up forklift in a warehouse but have suddenly been asked to operate a telehandler. In this case, you would need additional forklift training specific to telescopic reach forklifts.
If you have received sit down counterbalance forklift safety training in a warehouse and have always operated a Toyota forklift, but then are asked to operate a Cat forklift, you should be just fine to operate under the same training certification and forklift license (wallet card) received previously. Keep in mind though, controls can differ greatly from brand to brand, so in some cases, you may need additional instruction or a quick refresher training forklift course to make sure you are clear on what each control does.
I've operated forklifts for 30 years. Do I need to take a forklift course/class, a written exam, and a practical exam still? Or can I just take a written forklift operator test?
Yes, you need to take a forklift operator safety training course. No matter how long you've been on the job, OSHA requires forklift safety training, a forklift written exam, and a practical forklift evaluation. There is no way around it. The extent of the classroom training can be adapted by the instructor according to student needs. The written exam proves mental competency and understanding of the safety principles taught. And the practical evaluation proves the forklift operator not only understands but is capable of operating safely. In the opinion of many, the practical evaluation is of the greatest overall value.
I received forklift safety training at a different job. Do I need to be trained again by my new employer?
This is a common question, especially among laborers-for-hire who may sub out from job to job. Technically, it is your current employer who is responsible for saying whether or not you have been trained specifically for the type of forklift and job. If you bring a counterbalance forklift certificate or counterbalance forklift license (wallet card) to your new employer, they do not have to accept it. It is their right to require you to take their own training class. This is because if there is an accident, they will likely be responsible and need to prove to OSHA that they trained you on forklift operations.
Can you explain forklift certification? Who can train, evaluate, and certify operators?
This, above all, causes a lot of confusion. Bottom line, OSHA states that employers are responsible to train their employees. Generally speaking, there are three ways they can do this:
Train employees in-house with their own program
In terms of using a 3rd party safety training materials (like our forklift training kits on CD or our forklift online training classes) OSHA does not recognize one company over another. They simply state that 'training needs to occur' and 'here are the things a forklift operator should be trained on.'
When we do live training or offer forklift safety training online, people often assume we are the ones certifying the trainees. This is not true for any training company. We are simply assisting the employer by providing live forklift safety training or the training materials needed to help them forklift certify their employees.
How do I take the forklift practical evaluation if I take forklift safety training online?
The online forklift course covers OSHA's requirements for the classroom portion. Many employers prefer online training because they know exactly what forklift safety training the operator will receive. In live classes, the training sometimes varies. A written exam is included at the end of our online training courses. After the forklift class and exam are finished, you and your safety managers will have immediate access to a practical evaluation checklist. This can be printed off and used by your supervisor to help him or her evaluate you on the forklift. When done, they can sign it and file it with your exam. This will satisfy OSHA's requirements for forklift certification.
Can I use any forklift attachment with my forklift?
No. OSHA states that the forklift manufacturer must approve the use of a specific forklift attachment. Too often we see forklift operators using personnel work platforms (man baskets) or other attachments that are made by different manufacturers. They assume that because their forklift is equipped to use such an attachment, it is okay to use any brand. Not true. If you are operating a Toyota forklift then you must contact Toyota and get their written approval to use any attachment, especially if they are of another brand. New capacity plates must be issued with any addition. Your operator's manual will tell you if your forklift can handle certain kinds of attachments or not.
My trainee scored 80% on the forklift operator test/exam. Did he pass or fail his forklift operator safety training course?
Contrary to popular belief, OSHA does not dictate what a passing score entails. That is ultimately up to the employer whose responsibility it is to certify, or authorize, their employee to operate a forklift. If you want to pass him at 80% on the forklift course exam, fine. But what if a question or two among the 20% missed could lead to an accident or death? Is it worth it? Our recommendation is that you always go over any missed questions with your trainees—even if they just missed one. Once they understand the principle missed, have them write their initials by the correct answer. That way, you are protecting them and those around them from potential accidents in the future.